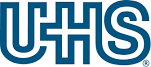 Registered Nurse RN Full Time 2nd Shift Youth Services - (108242) at Universal Health Services
LEXINGTON, KY
Location
LEXINGTON, KY 40509 US (Primary)

Category
Registered Nurse - Behavioral Health
Job Description
About Universal Health Services:
One of the nation's largest and most respected hospital companies, Universal Health Services, Inc. (UHS) has built an impressive record of achievement and performance. Steadily growing from a startup to an esteemed Fortune 500 corporation, UHS today has annual revenue nearing $10 billion. In 2017, UHS was recognized as one of the World's Most Admired Companies by Fortune; ranked #276 on the Fortune 500, and listed #275 in Forbes inaugural ranking of America's Top 500 Public Companies.  Our operating philosophy is as effective today as it was 40 years ago: Build or acquire high quality hospitals in rapidly growing markets, invest in the people and equipment needed to allow each facility to thrive, and become the leading healthcare provider in each community we serve.  Headquartered in King of Prussia, PA, UHS has more than 81,000 employees and through its subsidiaries operates more than 320 acute care hospitals, behavioral health facilities and ambulatory centers in the United States, Puerto Rico, the U.S. Virgin Islands and the United Kingdom.
About The Ridge:
The Ridge Behavioral Health System is seeking a dynamic and talented Registered Nurse. Located in Lexington, KY, the heart of the Bluegrass, The Ridge Behavioral Health System offers a healing environment that is reassuring to a patients' sense of security and confidentiality. Dedicated to excellence, The Ridge Behavioral Health System is accredited by the Joint Commission on Accreditation of Healthcare Organizations, as a licensed, 110-bed hospital, providing psychiatric (mental health) and chemical dependency (drug & alcohol rehabilitation) services to children, adolescents and adults. Inpatient care is provided on a 24-hour basis, seven days a week. Outpatient and partial hospitalization services are provided on a six-day per week basis, days and evenings. Care is provided according to an established code of ethical conduct and strict adherence to patient rights. The Ridge Behavioral Health System is owned and operated by Universal Health Services. For more information, visit our website at ridgebhs.com
Position Summary:
Provides professional nursing care to patients within the treatment milieu utilizing Standards of Nursing Practice and Care.
Position Specific Competencies
Accurately and timely completes the following duties: new patient admissions, assessment, orders, treatment plan, property inventory, nutritional screening, progress note, patient education, safe and efficient medication administration
Facilitates group activities tailored to the appropriate topic, age, and level of understanding as approved by the Program Coordinator
Adheres to and completes precaution forms in accordance with hospital policy and procedure
Initiates treatment plan upon admission and updates treatment plan based on patient's assessed needs
Completes emergency transfer, insuring continuity of care and communication between levels of transition
Flow sheet documentation completed accurately
Accurately and timely transcribes physician orders
Thoroughly completes patient Discharge Sheet
Demonstrates ability to administer medications according to hospital policy and procedures
Communicates to oncoming shift of any changes or problems with patients to promote continuity of care
Communicates changes in patient's status (legal, psychiatric, physical) with physician and immediate supervisor and other treatment team members
Follows proper de-escalation techniques when handling crisis situations.
Provides appropriate crisis intervention as necessary by anticipating and responding quickly to escalating behaviors, utilizing de-escalation techniques to diffuse the situation, correctly prioritizing safety concerns.
Uses appropriate counseling skills by de-escalating aggression, using active listening skills, using appropriate tone and volume of voice, providing a high frequency and variety of positive reinforcements, maintaining appropriate boundaries, and promoting a positive peer culture.
Demonstrates proper procedures for therapeutic holds and seclusions
Contraband is properly removed and disposed of according to policy
Charge Nurse Duties  Ensures completion & documentation of vital signs and withdrawal checks
Ensure therapeutic milieu is maintained
Attends & participates in treatment team meetings
Ensures unit staff completes duties as assigned
Prepares and gives shift report to oncoming shift allowing time for questions and discussion
Ensures all medications and treatments are completed and signed off by the end of the shift or an explanation if not done
Completes Assignment Sheet:
Assignment of patient observations
Assignment of breaks and meal periods
Medication administration responsibilities
Group responsibilities
Assignment of code responsibility
Round on the unit with physician as needed
Check if lab work has been ordered, samples collected, results have been received and placed in appropriate patients' chart flagged for physician review
Ensures accuracy of census sheet and reports any discrepancies immediately to CNO
Ensures admissions are logged for H&Ps and consults
Ensures completion of Infection Control/Security checklist
Ensures narcotic count is correct with staff signatures & emergency box is checked
Ensures accurate completion and verification for signatures at the end of shift for Glucometer, Refrigerator and Unit Safety & Security logs
Completes two patient observation rounds each shift and signs forms for each patient
Notify Nurse Manager and/or Nursing Supervisor of any staffing needs, unusual events, risk indicators, & infection control issues.  Complete forms as required
Ensures 24 hour chart audits are completed
Verify Kardex for completion, accuracy and updates by the end of each shift
Check Oxygen tanks' gauge for O2
Ensures 24-hour chart checks are completed by night shift staff
Notify parents/guardian of Seclusion/Restraints and patient injuries
Documentation          
Progress notes are current, complete, legible, and reflect accurate objective information and adhere to documentation protocols and policies.  Notes include physical, medical, and behavioral status in accordance with BIRP guidelines.
Documents significant developments and/or changes in a patient's behavior or condition promptly to unit staff and other team members as necessary.
Documents intake/output assessments.
Documents & reports incidents immediately and according to policy.
Completes seclusion and restraint paperwork in full and accurately as needed.
Documents Medication Education and patient perception of effectiveness & side effects. 
This opportunity provides the following:
*UHS is Challenging and rewarding work environment
Growth and development opportunities within UHS and its subsidiaries
Competitive Compensation
Excellent Medical, Dental, Vision and Prescription Drug Plan
401k plan with company match
Generous Paid Time Off
Bonus opportunity 
UHS is a registered trademark of UHS of Delaware, Inc., the management company for Universal Health Services, Inc. and a wholly-owned subsidiary of Universal Health Services, Inc. Universal Health Services, Inc. is a holding company and operates through its subsidiaries including its management company, UHS of Delaware, Inc. All healthcare and management operations are conducted by subsidiaries of Universal Health Services, Inc. To the extent any reference to "UHS or UHS facilities" on this website including any statements, articles or other publications contained herein relates to our healthcare or management operations it is referring to Universal Health Services' subsidiaries including UHS of Delaware. Further, the terms "we," "us," "our" or "the company" in such context similarly refer to the operations of Universal Health Services' subsidiaries including UHS of Delaware. Any employment referenced in this website is not with Universal Health Services, Inc. but solely with one of its subsidiaries including but not limited to UHS of Delaware, Inc.
UHS is not accepting unsolicited assistance from search firms for this employment opportunity. Please, no phone calls or emails. All resumes submitted by search firms to any employee at UHS via-email, the Internet or in any form and/or method without a valid written search agreement in place for this position will be deemed the sole property of UHS. No fee will be paid in the event the candidate is hired by UHS as a result of the referral or through other means.
Job Requirements
Job Qualifications:
Education
Graduate of an accredited school of nursing.
Experience
Experience in psychiatric nursing preferred.
Certifications/Licensure
Current RN Licensure
Crisis intervention training required.  This training also offered upon hire.
CPR
Other Skills
Demonstrate accurate physical, mental, emotional and spiritual assessment skills.
Ability to clearly communicate findings both verbally and in writing. 
Demonstrate theoretical and practical knowledge of Standards of Nursing Practice and Care in all aspects of patient care provided. 
Demonstrate knowledge and support of the psychotherapeutic based treatment model and ability to utilize knowledge in patient care and therapeutic milieu.
For More Information Contact Sonia Joyner, Human Resources Director, at (859) 268-6477.