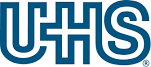 Registered Nurse RN PT Day Child Adolescent 12 hr Shift - (90164) at Universal Health Services
AUBURN HILLS, MI
Location
AUBURN HILLS, MI 48326 US (Primary)

Category
Registered Nurse (RN)
Job Description
One of the nation's largest and most respected hospital companies, Universal Health Services, Inc. (UHS) has built an impressive record of achievement and performance. Steadily growing from a startup to an esteemed Fortune 500 corporation, UHS today has annual revenue nearing $10 billion. In 2017, UHS was recognized as one of the World's Most Admired Companies by Fortune; ranked #276 on the Fortune 500, and listed #275 in Forbes inaugural ranking of America's Top 500 Public Companies.
Our operating philosophy is as effective today as it was 40 years ago: Build or acquire high quality hospitals in rapidly growing markets, invest in the people and equipment needed to allow each facility to thrive, and become the leading healthcare provider in each community we serve.
Headquartered in King of Prussia, PA, UHS has more than 81,000 employees and through its subsidiaries operates more than 320 acute care hospitals, behavioral health facilities and ambulatory centers in the United States, Puerto Rico, the U.S. Virgin Islands and the United Kingdom.
What do our current nurses value at UHS?
An environment that puts patient care first. One of the most rewarding aspects of working as a Registered Nurse (RN) is providing excellent care, comfort, and security to patients and families you treat, at their most vulnerable times. Having the opportunity to grow, learn, and advance in your career. There are very robust continuing education options and opportunities for leadership development as a Registered Nurse (RN) with UHS. Supportive and responsive leadership. Competitive salary and comprehensive benefits package.
Havenwyck Hospital is a 243 bed, Joint Commission accredited and licensed psychiatric and substance abuse facility. We specializing in providing behavioral health and substance abuse treatment and are located in Auburn Hills overlooking Lake Galloway. For more information, please visit our website at havenwyckhospital.com. 
Mission Statement: To provide individualized, quality behavioral health care, in a safe and secure environment where dignity and respect are upheld by our team of dedicated, caring, professional staff, in a cost-effective manner.
Havenwyck Hospital is seeking a dynamic and talented Registered Nurse (RN) to join our team of compassionate, dedicated professionals.
The Registered Nurse (RN) provides nursing care to assigned patients utilizing the nursing process. 
Registered Nurse (RN) duties include but are not limited to:
Completes patient admissions process, including nursing assessment

Documents ongoing patient assessments.

Medication administration

Plans, implements, and evaluates nursing care.

Initiates the patient treatment plan and participates in ongoing treatment planning as part of the multidisciplinary team.

Treats all patients and staff with dignity and respect in a consistent manner.

Represents the facility in a manner that conveys a professional, courteous, caring and cooperative attitude.
A $4,000.00 sign on bonus available for qualified newly hired candidates. A 24 month commitment is required.
Job Requirements
Registered Nurse (RN) Job Requirements:
Graduate from an accredited school of Nursing required.

Associates degree in nursing required, Bachelor's degree in nursing preferred.

Valid Registered Nurse (RN) license in the State of Michigan required.

Nursing experience in the behavioral health field preferred.

Employees must be in good standing (employment/corrective action history, evaluation, etc.) to be considered for internal transfers. 
This opportunity provides the following: 
Meaningful work, saving patient lives

Healthy, respectful and team-based work environment

Growth and development opportunities within UHS and its subsidiaries

Competitive Compensation

Generous Paid Time Off

Student Loan Refinancing Program

Excellent Medical, Dental, Vision and Prescription Drug Plan

401k plan with company match 
A $4,000.00 sign on bonus available for qualified newly hired candidates. A 24 month commitment is required.
UHS is a registered trademark of UHS of Delaware, Inc., the management company for Universal Health Services, Inc. and a wholly-owned subsidiary of Universal Health Services, Inc. Universal Health Services, Inc. is a holding company and operates through its subsidiaries including its management company, UHS of Delaware, Inc. All healthcare and management operations are conducted by subsidiaries of Universal Health Services, Inc. To the extent any reference to "UHS or UHS facilities" on this website including any statements, articles or other publications contained herein relates to our healthcare or management operations it is referring to Universal Health Services' subsidiaries including UHS of Delaware. Further, the terms "we," "us," "our" or "the company" in such context similarly refer to the operations of Universal Health Services' subsidiaries including UHS of Delaware. Any employment referenced in this website is not with Universal Health Services, Inc. but solely with one of its subsidiaries including but not limited to UHS of Delaware, Inc.
UHS is not accepting unsolicited assistance from search firms for this employment opportunity. Please, no phone calls or emails. All resumes submitted by search firms to any employee at UHS via- email, the Internet or in any form and/or method without a valid written search agreement in place for this position will be deemed the sole property of UHS. No fee will be paid in the event the candidate is hired by UHS as a result of the referral or through other means.