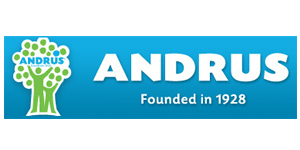 Registered Nurse (RN) at ANDRUS
Yonkers, NY 10701
ANDRUSnurtures social and emotional well-being in children and their families by delivering a broad range of vital services and by providing research, training and innovative program models that promote standards of excellence for professional performance in and beyond our service community
ANDRUS is looking for a Per Diem Registered Nurse.  The Per Diem RN administers nursing care to ill, injured, convalescent, or disabled pediatric patients in a caring, empathic, responsible, and detailed-oriented manner; safely administers medications to patients patient's unique responses to diagnosed health problems; perform health assessments to identify new symptoms of possibly undiagnosed conditions or complications; teach and counsel patients about maintenance of health and prevention of illness or complications; execute medical regimens as prescribed by licensed physicians; contribute as members of an interdisciplinary health care team and as consultants on health related committees to plan and implement the health care needs of patients and families. 
This a Per Diem RN position so it is on an as needed basis and could include days, weekends and evenings and Overnights.  If interested in working overnight shifts there is guaranteed availability for that every other weekend.
The qualified candidate will possess:
Registered Nurse, New York State Registered Nurse. Basic Life Support (BLS) current certification.

Five-years

of

clinical experience

strongly desired with

pediatric

, behavioral health and school-based

nursing

.

Description of general skill set: Professional demeanor; Strong oral and written communication skills. Safe clinical nursing and medication administration experience. Experience and sensitivity to diverse multicultural nursing population.

Specific skill set: Strong nursing clinical skills: physical/mental/emotional assessment skills of pediatric patients, including support of family. Experience with trauma preferred.

Ability to adhere to our organization's core values. Demonstrated emotional stability to cope with human suffering, emergencies, and other stressors.

Background in Pediatric and Family Nursing; Community Health; Patient-Family Relations (Customer Relations)

NYS Driver's License

in good standing.

Physical Requirements:

Reach

Walk

Climb Stairs

Bend

How to Apply:  All interested and qualified candidates please send your resume with a cover letter and salary requirement to ANDRUS, HR-JP Department, 1156 North Broadway, Yonkers, NY10701 or email to andrusjobs@jdam.org or fax to 914-965-3883.
ANDRUS is an Equal Opportunity Employer