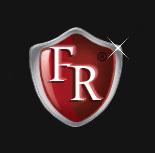 Remote Automotive Purchase Agents at Fleetrates.com
Livermore, CA 94551
Position Requirements:
• Sales Experience is a Major Plus (Previous Automotive Experience Not Required)
• A Valid Driver's License, a Clean Background, and Good Credit History.
• Professional Demeanor, with Good Phone Skills
• We Are Looking For Money Motivated Professionals.
• Part or Full Time
• Daily Bonus Paid
• Large Commission's
This is a great way to Increase Your Income while helping our clients secure automobiles. It requires very little start up time and you can begin Earning Immediately. Mature or Retired Candidates are encouraged to apply.
Call Jesse or DJ at 800-851-9000