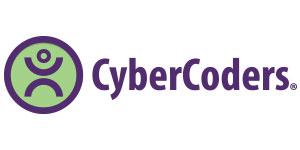 REMOTE Full Desk Recruiter - Perm Staffing - 100-150K++ at CyberCoders
Boston, MA 02111
If you are a Full Desk Recruiter with permanent staffing experience, please read on!


CyberCoders was founded 20 years ago as primarily a technical staffing firm, and we have now grown into one of the leading permanent hiring staffing firms in the US across all verticals including Tech/IT, Healthcare/Pharma/Biotech, Construction, Mortgage, Finance/Accounting, Manufacturing and Engineering and more.



Our recruiting technology and our fun and supportive work environment is what sets us apart from other agencies. We also have industry leading compensation packages and excellent benefits.



We are looking to add individuals who are ready to take advantage of the remote working world and start building our teams nationwide.



If you live in New England, New York/New Jersey, MD, VA, DC, Delaware, Ohio or Michigan, and are ready to take the next step in your career, please reach out today.
Top Reasons to Work with Us
- Fun and Competitive Culture
- Full-transparency in terms of compensation and client protections

- No geographic territories or set verticals - you run your own business how you see fit
What You Will Be Doing
- You'll be responsible for bringing in new clients through a variety of business development tactics (E-mail Campaigns, Cold-Calls, Networking, LinkedIn, etc) using our technology and tools to help you along the way.
-Build relationships organically and by producing top talent for your clients. Recruiting is given a huge boost with our proprietary applicant tracking system and sourcing tool, Cyrus (check out my LinkedIn for more info), our partnerships with all the major job boards, and our partnership with LinkedIn (our tech is integrated into their system).

- Negotiate fees and terms with clients, set-up interviews, and make offers/negotiate salary, etc

- Bottom-line: We give you all the tools you could possibly want, and you get the deals done!
What You Need for this Position
Qualifications:
- BA/BS Degree

- 1-2+ Years' in Full-Desk Recruiting, Ideally in permanent staffing

- Account Management/Client Relationships

- Business Development, Cold-Calling, E-mail campaigns

- Competitive Spirit

- Someone who is not afraid to hear no, or is afraid to hear no and hangs up and calls right back anyways

- Remote work is tough....so ability to advocate for yourself and hold yourself accountable are keys to success

Tech/Software Knowledge:

- Microsoft Office (Excel for data-entry mainly....we have wizards who can make us formulas), Outlook, Word, PowerPoint (kind of))

- LinkedIn Recruiter/LinkedIn Boolean searches

- Boolean Writing (Monster/Dice format)

- If your first response to a question is to Google it first then ask for help second, this is the role for you
What's In It for You
- Competitive Compensation structure - Base plus uncapped commission paid throughout the year, with bonuses and accelerators paid quarterly
- 401K with company match

- 100% Health premiums covered or close to it depending on the option you choose

- ESPP - Employee Stock Purchase Plan

- WORK FROM HOME with an allowance for phone, internet, and office consumables as well as a full home workstation (CPU, Dual Monitors, Keyboard, Mouse, Stand-up desk depending on shipping restrictions (if you live near Boston I'll get it to you)
So, if you are a Full Desk Recruiter with experience, please apply today!
40,000.00 - 250,000.00 /year