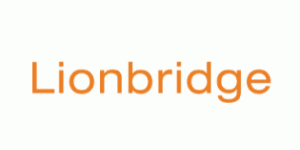 Remote Global Language Lead at Lionbridge
Waltham, MA
Lionbridge enables more than 800 world-leading brands to increase international market share, speed adoption of products and effectively engage their customers in local markets worldwide. Using our innovative cloud technology platforms and our global crowd of more than 100,000 professional cloud workers, we provide translation, digital marketing, global content management and application testing solutions that ensure global brand consistency, local relevancy and technical usability across all touch points of the customer lifecycle. Based in Waltham, Mass., Lionbridge maintains solution centers in 28 countries.
Employee Sub-Group: Regular FT Salaried
Work Schedule:
Location: Work from Home , Any
Position Title: Senior Global Quality Lead
Summary:
Masters the various localization workflows and understands their specific advantages and limits.
Contributes to defining best processes and engages through the project lifecycle and final delivery and functions at both the detailed and high levels (able to provide detailed as well as summarized input.)
Develops new or improve processes, methods, workflows for the Language Department.
Defines and establishes best linguistic strategies to meet the project specific requirements.
Analyzes source text, assesses any language related issues before project start, develops, implements and maintains the translation and linguistic quality assurance processes, creates a translation package, communicates with linguists and project team, centralizes and provides input on language matters and supports the language teams.
Resolves linguistic issues and queries, tracks, analyzes language quality data.
Drives development, implementation and maintenance of linguistic assets, and the client review processes.
Exhibits the ability to understand Localization workflow, reach the optimum Productivity and quality standards specified.
Shares actively with the Language Lead team new information/knowledge learned on own projects and is an active participant in the Language Lead team meetings and team communications.
Has the ability to make a client presentation and support the Sales team to win a client, or discuss linguistic matters with the client as language expert.
Provides inputs on crisis problems and possible resolution.
Drives at least one major company initiative (tool or process-related).

Requirements:
6+ years of professional experience in translation or related fields strongly preferred.
Strong communication and negotiation skills.
Idiomatic fluency in 1+ non-English language(s).
High level of spoken and written English.
Knowledge of Localization Processes, Translation Memory tools, Terminology Management processes and computer-assisted translation software.
Excellent command of Microsoft Office applications.
Strong customer service, negotiation and problem-solving skills.
Solid skills of and experience in vendor communication in localization industry.
Ability to work well with others in a multi-cultural and fast-paced environment.
Solid communication and customer-facing skills.
Solid understanding of process improvements, automation and strategic methodologies.
Education:
College Degree (Bachelor's degree or higher) in Linguistics, Translation or language-related domain.
All qualified applicants will receive consideration for employment without regard to race, color, religion, sex, sexual orientation, gender identity, national origin, disability or protected veteran status.