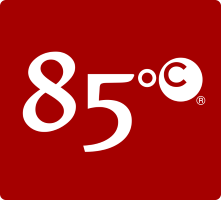 Repair Maintanance Clerk at 85C Bakery Cafe
BREA, CA 92821
Qualifications:
Minimum Education:
High School Diploma or related field.
Minimum Experience: Two years operations experience in bakery and/or food production environment. Construction experience a plus!
Proficient in Microsoft office.
Essential Functions:
Repair & Maintenance Clerk is a member of the repair and maintenance call center, and routes work orders as needed. Troubleshoot basic store R&M problems and find methods to correct them. Execute R&M programs and keep good relationships with vendors. Assist Department heads with their administrative issues.
Required Skills and Abilities:
Basic knowledge of everyday repair & maintenance and usage of power tools. Demonstrate manual dexterity, good vision, and the ability to solve complex problems. Demonstrate good follow up and time management skills. Knowledge of budgeting, cost estimating, and vendor management skills. Ability to handle a large and varied set of projects and multi-task. General knowledge of store equipment. Demonstrate excellent communication skills and Servant Leadership.
Item Job Duties:
Repair & Maintenance Clerk is a member of the construction management repair and maintenance call center and is responsible for receiving and following up on day-to-day work orders and other R&M issues. Manage and report billing issues to avoid past due invoices and assist in keeping track of vendor payments. Calculate and compile order-related statistics, and prepare reports for management.
Occasional travel to company store locations may be required.