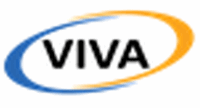 Data Analyst at Viva USA Inc.
Northbrook, IL
Title:  Data Analyst
 
Mandatory skills:
data interpretation, data preparation, data analysis, data statistical,
Tableau, SQL, R, Python,
statistics analysis, operational analysis,
Data Quality, Analysis, Data Analysis, data quality reports, Data sets,Data Analyst
gathering, documenting, stakeholders, Data Scientist, Business Intelligence

 
Description:

Data Analyst is responsible for breaking down business problems into structured analysis by assessing the requirements and/or business impact to arrive at recommended solutions in operational analytics. The analyst will provide an understanding of data to produce insights and actionable recommendations in the form of analytic projects, striving to positively impact and influence operational efficiencies and business decisions. The analyst will have a passion for problem solving, comfort with ambiguity and the ability to think conceptually, analytically and creatively.

Key Responsibilities
• Collect, analyze, and evaluate data to break down strategic problems, track project performance and important developments; Synthesize raw data into digestible and actionable information
• Conduct in-depth data analyses using traditional and advanced statistical methods. Assess trends and provide data interpretation to identify important business issues.
• Responsible for gathering and documenting business requirements in a way that effectively conveys the required functionality to stakeholders and Data Scientist/Business Intelligence team
• Designs and produces regular and ad-hoc analysis, reports, and dashboards to effectively communicate data driven insights to stakeholders.
• Provide technical assistance and cross training to other team members.
• Provide training and assistance to users for generation of adhoc reports
• Design and implement technology best practices, guidelines and repeatable processes
Knowledge/Skills/Abilities/Experience
• Bachelor's degree in business, management information systems, computer programming or related field
• Knowledge and experience (3yrs) in data preparation, data analysis, and statistical tool sets including but not limited to Tableau, SQL, R, Python
• Proficient in statistics
• Strong verbal & written communication skills
• Strong collaboration & team skills
• Strong analytical and problem-solving skills
• Strong data driven decision making
• Detail oriented
• Self-motivated
• Ability to manage multiple projects concurrently
• Experience working with cross-functional teams and offshore team
VIVA USA is an equal opportunity employer and is committed to maintaining a professional working environment that is free from discrimination and unlawful harassment. The Management, contractors, and staff of VIVA USA shall respect others without regard to race, sex, religion, age, color, creed, national or ethnic origin, physical, mental or sensory disability, marital status, sexual orientation, or status as a Vietnam-era, recently separated veteran, Active war time or campaign badge veteran, Armed forces service medal veteran, or disabled veteran. Please contact us at for any complaints, comments and suggestions.
 
 
Contact Details:
Please send your resumes and one of our recruiter will get in touch with you.

 
VIVA USA INC.
3601 Algonquin Road, Suite 425
Rolling Meadows, IL 60008
http://www.viva-it.com
 
83,776.00 - 118,587.00 /year
Data Analyst (General)
What is this?