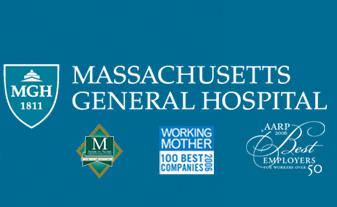 Research Animal Specialist I at Massachusetts General Hospital
Boston, MA
Job Description
Research Animal Specialist I
GENERAL SUMMARY / OVERVIEW:
A Research Animal Specialist provides basic husbandry, health surveillance, and compliance monitoring to laboratory animals. Responsibilities also include performing equipment sanitation, maintaining husbandry equipment records, and supporting the facility teams in daily work as needed. All Research Animal Specialists are required to work in a team environment following Lean Management principles and participate in continuous improvement projects.
We look for diversity in backgrounds and experience. Whether this is your first job working with animals or you have several years of experience, there are plenty of opportunities to use your current abilities and develop new skill-sets at one of the leading academic research hospitals in the country.
PRINCIPAL DUTIES AND RESPONSIBILITIES:
The Following Duties are performed daily with minimal supervision:
Performs Facility Cage and Equipment Wash Operations
Provides Facility Maintenance and Sanitization

Maintain animal rooms so that secondary enclosure is free of infectious agents.
Report facility and environmental issues that fall outside animal welfare regulatory requirements (as defined in theGuide for the Care and Use of Laboratory Animals).

Provides Animal Husbandry Tasks

Serve as a member of a research animal care team, which is responsible for daily animal husbandry and welfare checks in the facility.
Perform daily work involving the handling of genetically engineered animal models, animals with immuno-compromised health status, and animals recovering from surgery or other invasive procedures, etc.
Perform daily animal pen/caging sanitization or changing.
Provide compliance monitoring of cage conditions. (Overcrowded cage management, spot changing of dirty cages, etc.).
Record critical facility data/documentation on a daily basis required by local, state and federal regulatory agencies.
Perform routine euthanasia on laboratory animals according to the American Veterinary Medical Association's (AVMA) Panel on Euthanasia.

Provides Animal Health Monitoring

Evaluate animal's health each day and report abnormal clinical signs to the team lead and veterinary staff per SOP.
Provide follow-up notification and treatment of common health concerns prescribed by the veterinary staff per SOP.
Reports progress of therapies to the team, veterinary staff, and PI staff via health card notifications and email.
The Following Duties may be performed daily under supervision from the Team Lead or Manager:
Perform husbandry and health monitoring of animals in ABSL2 areas.
Assist the Team Lead or designee with housing incoming animals.
Provide research support services.
Collect sentinel samples processing and evaluation.
Perform husbandry and health monitoring of USDA covered species, updating Individual Animal Records when required.
Ordering and receiving facility supplies, monitoring material replenishment systems.
Assist in the creation, validation and maintenance of visual controls within the facility.
Provide treatment and follow-up of non-standard health concerns as prescribed by the veterinary staff.
Comply with CCM and MGH policies and standard operating procedures.
Works holiday and weekends as assigned.
Other duties as assigned.
QUALIFICATIONS:
High school diploma or equivalency degree required
Experience in care of animals preferred
Associates degree or higher in veterinary or related science from an accredited institution is a plus.
SKILLS / ABILITIES / COMPETENCIES REQUIRED:
Proficient in verbal and written English and Mathematics pertinent to the duties of this position and situations encountered in the animal facility
Ability to lift and move 50 lbs on a regular basis
Long periods of standing
Ability to learn and use bar code/PDA technology and basic computer skills including email and Microsoft Outlook
Has a customer-focused attitude and enjoys working with similarly dedicated persons in a team fashion within a high-energy research environment
Job
Massachusetts General Hospital is an Equal Opportunity Employer.By embracing diverse skills, perspectives and ideas, we choose to lead. Applications fromprotected veterans and individuals with disabilities are strongly encouraged.
Primary Location
MA-Boston-MGH 175 Cambridge
Organization
MGH 175 Cambridge (MGH175Cambridge)
175 Cambridge Street
Boston, 02114