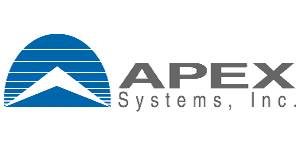 Research Associate II at Apex Systems
South San Francisco, CA
Job Description
Job #:
 1018365
Apex Systems is looking for a
Research Associate II
in
South San Francisco, CA
with one of our large biotech clients. If you would like to apply to the position below, please reach out to recruiter Ashlyn Hardman at
ahardman@apexsystems.comJob description:
This position is embedded within the immunohistochemistry (IHC) core and focused on higher order multiplexing (4+markers), providing scientific expertise for tissue-based assays across the pathology core labs. The pathology IHC/ISH core is a state-of-the art lab equipped with automated platforms and develops assays primarily for discovery research using in-house generated and commercially available antibodies or probes.
Duties:
Designing, planning and performing higher order multiplexed immunofluorescence (IF) assays, Ion Mass Spectrometry (IMC) assays or other multiplexed assays for projects within oncology, immunology and neurobiology.
The individual in this position will independently conduct studies from inception through assay development/experimentation to data interpretation.
Candidates should enjoy associated challenges such as implementing new technologies and working across functional groups.
Other job relevant tasks include data acquisition (microscopy), image analysis, photographic documentation, recording, compilation, interpretation and presentation of results.
Requirements:
In addition to strong scientific credentials, candidates must have a record of productivity as well as relevant professional experience.
Candidates must enjoy handling multiple collaborative projects and working in a team-oriented environment.
Excellent communication, multitasking, organization, record keeping, problem-solving skills and the ability to work effectively in a team are therefore essential.
The position requires a high degree of independence and thorough understanding and proficient use of IHC techniques, in particular multiplexed methods.
Candidates should have a desire to perform bench-work. In-depth knowledge and hands-on experience with microscopy and histology is a must. Experience with imaging mass cytometry (IMC) and image analysis is a plus
EEO Employer
Apex Systems is an equal opportunity employer. We do not discriminate or allow discrimination on the basis of race, color, religion, creed, sex (including pregnancy, childbirth, breastfeeding, or related medical conditions), age, sexual orientation, gender identity, national origin, ancestry, citizenship, genetic information, registered domestic partner status, marital status, disability, status as a crime victim, protected veteran status, political affiliation, union membership, or any other characteristic protected by law. Apex will consider qualified applicants with criminal histories in a manner consistent with the requirements of applicable law. If you have visited our website in search of information on employment opportunities or to apply for a position, and you require an accommodation in using our website for a search or application, please contact our Employee Services Department at 844-463-6178-6178.