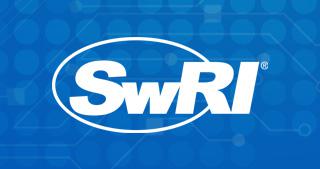 RESEARCH ENGINEER - SR. RESEARCH ENGINEER - SIGNAL TECHNOLOGIES 16-00921 at Southwest Research Institute
San Antonio, TX
This hidden gem is expiring soon - don't miss this opportunity.
Job Summary:
Design, develop, test, document, and deploy communications signal processing algorithms for applications in specialized radio communication, radiolocation and electronic warfare programs. Collaborate with client technical representatives and SwRI senior engineering and software staff. Activities will include work at SwRI laboratories and short-term travel to government facilities/military bases or other customer facilities for system installations and to provide technical support. Prepare technical documents and support proposal preparation as required.
Education/Experience:
Requires a MS degree in Electrical Engineering or related with at least 2 years of experience. Must have at least a 3.0 GPA. Experience with communications signals processing is required. Must be familiar with Matlab and C/C++. A valid/clear driver's license is required.
Special Considerations:
Applicant selected will be subject to a government security investigation and must meet eligibility requirements for access to classified information. Applicant must be a U.S. citizen.
Job Locations: San Antonio, Texas
On Site Cafeteria
Flexible Spending Accounts
Employee Events
Military Leave
Parking
Employee Referral Program
Merchandise Discounts
Paid sick days
Long Term Disability
Paid Holidays
Tuition Reimbursement
Vacation/paid time off
Gym Memberships
Professional Development
Retirement / Pension Plans
Medical, Dental and Vision
Health Care On Site