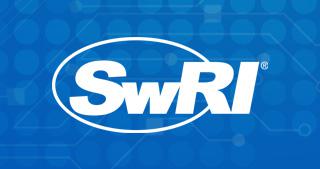 RESEARCH ENGINEER - SR. RESEARCH ENGINEER - SYSTEMS ENGINEER - HARDWARE/SOFTWARE LEAD 16-00878 at Southwest Research Institute
San Antonio, TX
Job Summary:
Design, develop, test, document and sustain innovative embedded radio frequency solutions to clients' most pressing problems in electronic warfare, radio communications, geolocation and remote sensing. Lead high performing teams of engineers through the product development lifecycle to ensure client needs are met and projects are executed within schedule and budget constraints. Architect, analyze and create detailed solution frameworks for integrated product development needs that include hardware, software and emerging technologies. Interface with clients and SwRI engineering staff to solve engineering issues related to system designs such as architectures, functional allocations, component abstraction, data driven processing and control flow, resource utilization, signal processing, automation, data analytics, and human-machine interface . Prepare, present, and deliver engineering documentation such as requirements documents, design descriptions, major design reviews, test plans, test reports and user documents as spokesperson for high performing engineering teams. Support technical proposal writing and business development, influence technical program direction.
Education/Experience:
Requires a BS or MS degree in Electrical Engineering or equivalent with at least a 3.0 GPA. Requires 3 years experience as a lead engineer or equivalent and 5 years total experience developing real-time embedded RF solutions for communications, radar, radiolocation, or signals intelligence applications. Must be able to develop and analyze requirements, design high-level technical approaches and lead engineering teams to deliver effective embedded RF solutions; must have experience with the complete solution development work flow from system definition to requirements development, systems engineering, preliminary design, detailed design, implementation, test, rework, fielding and support; direct interaction with clients requires strong interpersonal, verbal and written communication skills; must be knowledgeable of embedded wireless RF engineering domains to include antennas, analog electronics, digital electronics, firmware, and software; must have experience delivering solutions for U.S. government sponsored contracts. A valid/clear driver's license is required.
Special Considerations:
Applicant selected will be subject to a government security investigation and must meet eligibility requirements for access to classified information. Applicant must be a U.S. citizen.
Job Locations: San Antonio, Texas
Medical, Dental and Vision
Health Care On Site
Long Term Disability
On Site Cafeteria
Professional Development
Paid Holidays
Retirement / Pension Plans
Tuition Reimbursement
Vacation/paid time off
Gym Memberships
Employee Events
Flexible Spending Accounts
Military Leave
Merchandise Discounts
Paid sick days
Parking
Employee Referral Program