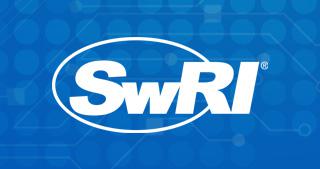 RESEARCH ENGINEER - SR. RESEARCH ENGINEER - SYSTEMS ENGINEER - RF COMMUNICATIONS 16-00880 at Southwest Research Institute
San Antonio, TX
This hidden gem is expiring soon - don't miss this opportunity.
Job Summary:
Develop microwave and RF solutions for client's most pressing problems in radio communications, radiolocation, electronic warfare and remote sensing. Perform systems engineering and architecture development using new and emerging technologies. Perform performance analyses, RF link budget analyses, cascade analyses, functional decomposition, waveform, signal processing, and technology trade studies to set the direction of programs. Design, model, simulate, implement, document, test, validate, and debug hardware/software components and assemblies, sub-systems and systems with state of the art tools and equipment. Prepare make/buy recommendations. Utilize state-of-the-art RF design tools, test equipment, anechoic chambers, and field site test facilities to develop, test, evaluate, and optimize RF system and sub-system performance. Operate as an independent researcher, team member, and team leader with exceptional professional growth opportunities. Support business development. Prepare and present design reviews to peers and client representatives as the spokesperson for high performing teams. Prepare technical reports. Identify new areas of research and development; influence technical program direction.
Education/Experience:
Requires a BS degree in Electrical Engineering or equivalent with at least a 3.0 GPA. MSEE or equivalent preferred with coursework in wireless communication systems and components. Requires 5+ years experience with microwave and RF circuit, assembly and systems design and development. Must be able to design, develop, test and evaluate microwave and RF solutions to include RF system architectures, waveform designs and digital signal processing; must be knowledgeable of modern communications and radar techniques; experience with the complete solution development work flow to include requirements definition, systems engineering, preliminary design, detailed design, implementation, test, rework, fielding and support; direct interaction with clients requires strong interpersonal, verbal and written communication skills. A valid/clear driver's license is required.
Special Considerations:
Applicant selected will be subject to a government security investigation and must meet eligibility requirements for access to classified information. Applicant must be a U.S. citizen.
Job Locations: San Antonio, Texas
On Site Cafeteria
Flexible Spending Accounts
Employee Events
Military Leave
Parking
Employee Referral Program
Merchandise Discounts
Paid sick days
Long Term Disability
Paid Holidays
Tuition Reimbursement
Vacation/paid time off
Gym Memberships
Professional Development
Retirement / Pension Plans
Medical, Dental and Vision
Health Care On Site