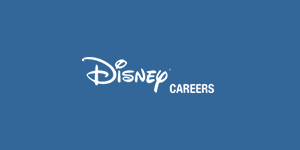 Research Library Graduate Intern, Animation Studios - Summer 2020 at Walt Disney Company
Glendale, CA
Job Summary:
At The Walt Disney Studios, you'll help bring compelling stories to life through film, music and live entertainment.

The Animation Research Library (ARL) is dedicated to the preservation of the artistic heritage of the Walt Disney Animation Studios for enrichment and inspiration. We house a collection of more than 65,000,000 pieces of original artwork, which includes, but is not limited to, conceptual art, storyboards, maquettes, hand drawn production art, 3D models, textures, image files and final rendered images.

This internship will be embedded with the ARL's Collections team, which is tasked with the long term preservation and organization of Disney Animation's production artwork, including the preservation, cataloging, and digitization of the physical collections and the preservation and organization of the born digital collections.
Responsibilities:
Working with the Archives Data Specialist, the intern will be part of our ongoing efforts to create a comprehensive catalogue of our collections. In preparation for migrating to a new collections management system, we are cleaning data, preparing authorities and visualizing a new system. We also continue to catalogue original artwork as it is prepared by the collections team. Tasks will include:
Creating catalog records for animation artwork in a proprietary image database
Updating legacy catalog metadata to current standards
Participating in ongoing database migration project
Rehousing and organization of animation artwork in collaboration with the collections team
Working with the Senior Asset Archivist, the intern will be part of our ongoing efforts to collect and curate digital production material for proprietary online resources. Tasks will include:
Editing web pages to include new content
Maintaining organization of digital files
Tracking and cataloging original source creators and filenames
Basic Qualifications:
Detail-oriented, with conscientious work habits
Ability to work independently and as part of a team
Excellent oral and written communication skills
Basic familiarity with library and/or archives processes and standards
Experience handling original artwork or documents
Interest in animation and/or original artwork
Familiarity with standard word processing and spreadsheet software
Preferred Qualifications:
Cataloging experience
Experience with authority records and biographical research
Familiarity with SQL/MySQL or willingness to learn
Basic knowledge of web design, HTML and/or WordPress
Experience with Google tools (Drive, Calendar, etc.)
Required Education
Master of Library and Information Science or student working toward the degree
Bachelor's degree or equivalent experience in animation, fine art, art history, or film is a plus
Additional Information:
At least 18 years of age
Unrestricted work authorization
Available full time for 12 weeks from May/June through August/September
Ability to provide own relocation, housing and transportation. Position is located in Glendale, CA.
Enrolled in a graduate program in Library and Information Science and taking at least one class in the semester prior to participation in the internship program, or recently graduated within six months at time of application