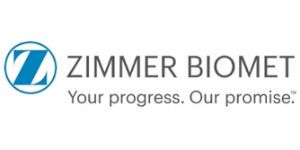 Research Principal Scientist - Chemical Characterization (615973) from Zimmer Biomet
Warsaw, IN
Job Summary
Responsible for Research project planning, routine surveillance, tracking and reporting with regards to chemical characterization and biological evaluation of medical devices. Serves as subject matter expert and scientific advisor to R&D, Clinical Affairs, Regulatory (list is not exhaustive). Acts as scientific liaison between external key opinion holders and Zimmer Biomet. Collaborates in project work with the product development and biological evaluation teams, and other departments like process engineering, manufacturing, quality and regulatory as well as with other sites, Zimmer Biomet Corporate and external suppliers (list is not exhaustive). Supports Complaints investigations and other Biomaterials-related Research projects as required.
Principal Duties and Responsibilities


Chemical characterization of medical devices


Biocompatibility assessment and organization of respective testing


Internal technical document creation and approval


Support Complaints investigations and other general technical support duties required within the team


Create Technical Reviews, specifications and other mandatory documents for regulatory submissions


Resource for biological evaluation issues for new product development


Review and preparation of procedures to keep pace with standards development


Represent the company via presentations to groups of experts, societies, regulatory bodies and at international meetings. 


Support the training of internal and external personnel


Provide medical and scientific expertise to the global marketing team, global sales team and to the medical information team.


Help to develop and generate material for staff training and data presentations


Maintain relevant scientific and medical knowledge by attending conferences, courses and meetings


Educate internal colleagues across departments and divisions in the area of chemical characterization.


Provides support for key opinion leaders


Expected Areas of Competence


Has shown outstanding competencies as subject matter expert in chemical characterization including FTIR, ICP-MS, GC-MS, LC-MS, and extraction techniques.


Has a comprehensive record of external and internal training in area of competence including ISO 10993 part 18 Biological Evaluation of Medical Devices – Chemical Characterization of Materials.


Has experience in conveying complex scientific topics in a clear and comprehensible fashion. 


Able to effectively resolve conflict between two or more parties


Strong problem solving skills. Able to analyze all aspects of a situation, identify potential solutions, and implement the best solution in a timely manner


Goes beyond existing knowledge base and expands our understanding, methods, and procedures, leaving a base for others to utilize and build upon (trailblazing)


Demonstrates ability to balance needs of all departments to meet customer expectations and project schedules


Demonstrates an ability to utilize resources efficiently


Demonstrated ability to represent the company to accomplish objectives even during disagreements


Is professional, concise, and sensitive in accomplishing objectives. Is able to diplomatically negotiate with a requester regarding what they want in design, process, scope or timetable 


Demonstrates strong written and verbal communication skills including presentation skills. Has ability to tailor the information to the audience and answer with confidence and authority scientific questions 


Handles discussions of complex topics with confidence


Demonstrates ability to discuss sensitive information with and tailor communication style to listeners' perspectives, including management, surgeons, and external contacts


Shows leadership skills and initiative


Education/Experience Requirements


Minimum educational requirement is a MS (PhD degree strongly preferred) in relevant scientific disciplines, such as chemistry and biochemistry.


An advanced degree or experience in the field of chemical characterization and biocompatibility assessment is preferred, plus 10 years of experience, or an equivalent combination of education and experience. Medical device, particularly Orthopaedic industry, experience preferred.


Travel Requirements
Up to 20%
Additional Information
This is not an exhaustive list of duties or functions and might not necessarily comprise all of the essential functions for purposes of the Americans with Disabilities Act.
EOE/M/W/Vet/Disability