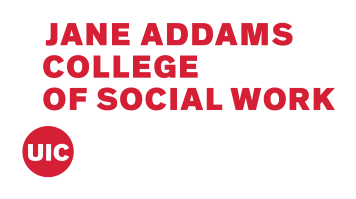 Research Professor /Associate or Full Professor - Associate Dean for Research- JACSW at University of Illinois at Chicago
CHICAGO, IL 60607
Summary:
Jane Addams College of Social Work (JACSW) at the University of Illinois at Chicago (UIC) invites applications for a newly created position of Associate Dean for Research (ADR), starting in August 2020 or sooner.
Position Responsibilities and Qualifications:
The ADR provides leadership for the College's research mission and oversees the ongoing development of the College's research enterprise. The ADR works closely with the Dean to establish strategic research directions, launch major research initiatives and nurture scholarship and external research funding among the faculty and within the College's centers. The College's faculty, staff, and student body are culturally, racially and ethnically diverse; its academic programs, research centers, and service programs are ranked among the best in the nation. Faculty are actively engaged in research and sponsored projects that have significant social impact in child welfare, criminal justice, behavioral health, health inequalities, and other areas.
Essential qualifications for the ADR position include:
An earned doctorate, preferably in social work or the social or behavioral sciences;
An outstanding research record with significant external research funding from Federal agencies and other funding sources;
Experience managing large research programs such as research departments, sponsored project teams, and/or research centers;
Demonstrated ability in developing and sustaining a research program in an area of social significance;
Familiarity with research compliance issues including Federal regulations, IRB requirements, and conflict of interest guidelines;
Demonstrated interest and experience in working with or on behalf of individuals and communities from different racial and ethnic groups and populations who are poor, have limited access to resources or face discrimination and oppression;
Excellent community and professional networking skills, including involvement in public policy groups and policy dissemination venues.
The ADR is a faculty position. A candidate with the above qualifications can apply for the ADR position as a Research Professor (without tenure). A candidate who has, in addition to the above qualifications, extensive experience in an academic setting and has qualifications commensurate with the rank of tenured Associate or Full Professor in the UIC JACSW can apply for the ADR position as a tenured Associate or Full professor. All applications must be submitted online. Please submit a letter of application, a curriculum vitae and the name and address of three references through the following link:
For fullest consideration, applications should be received by November 15, 2019. Job search closes on December 20, 2019. For more information, please contact Chang-ming Hsieh, Search Committee Chairperson at chsieh@uic.edu The University of Illinois at Chicago is an Equal Opportunity, Affirmative Action employer. Minorities, women, veterans, and individuals with disabilities are encouraged to apply. The University of Illinois may conduct background checks on all job candidates upon acceptance of a contingent offer. Background checks will be performed in compliance with the Fair Credit Reporting Act.