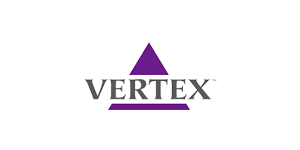 Research Scientist, Exploratory Biology at Vertex Pharmaceuticals Inc.
Boston, MA 02210
We seek a highly motivated and innovative scientist with a passion to apply cutting edge technologies towards translational drug discovery and development. The ideal candidate will have a proven track record of creative interrogation of immune system disease mechanisms, familiarity with state of the art assays and possess strong leadership, problem-solving and collaborative skills.  Candidate will also have a history of innovative thinking, as illustrated by the application of technology or connection of concepts in novel ways during prior work.  Working with interdisciplinary and dynamic research teams, the scientist will have the opportunity to apply her/his technical and creative expertise to contribute to the development of therapeutics for rare diseases such as sickle cell disease, genetically-driven kidney disease, alpha1-anti-trypsin deficiency and others.
Key Responsibilities:
Design and execute the building and interrogation of complex in vitro or in vivo assay systems to model rare disease pathogenesis for drug discovery efforts.
Drive mechanism of action studies and drug progression.
Conceive of, propose and execute new target and assay concepts to support the early Research portfolio.
Critically analyze and interpret complex data and effectively document and communicate the results to a variety of audiences.
Leverage CRISPR/Cas9 gene editing technology where appropriate for model building, screening or target validation.
Interface effectively with screening, chemistry, disease modeling and other groups to accomplish goals.
Minimal Requirements:
PhD with 0-4 years or M.S. with 5+ years post-degree experience in immunology, cell or molecular biology or a related discipline.
Experience in the field of immunology is essential.
Expertise with in vivo mouse models is preferred.
A demonstrated working knowledge of CRISPR/Cas9 gene editing approaches.
Highly skilled in flow cytometry and standard molecular and cell biology techniques including, but not limited to, cloning, Western blotting, quantitative PCR, chromatin immunoprecipitation and immunofluorescence techniques.
Able to drive collaborations across a highly matrixed and collaborative organization.
Self-motivation, organization, effective communication and presentation skills; adept in solving/troubleshooting complex problems as well as the ability to navigate a fast-paced work environment.
A desire to be part of a highly innovative company aimed at transforming the lives of people with serious diseases, their families and society.