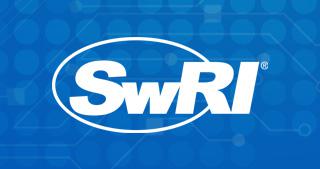 RESEARCH SCIENTIST - PHARMACEUTICAL PROJECT MANAGEMENT 01-01602 at Southwest Research Institute
San Antonio, TX
Job Summary:
Collaborate with a team whose function is to develop synthetic pathways and scale up to manufacture active pharmaceutical ingredients. Occasionally, synthesis pathways and scale-up of specialty chemicals, not of a pharmaceutical nature, will also be required. Be responsible for batch record preparation and completion, executing chemical processes at bench scale and in a pilot plant environment, compliance with safety policies and current good manufacturing process (cGMP) regulations. Present and discuss project progress with clients. Determine and write statements of work, proposals, and reports.
Education/Experience:
Requires a PhD degree in Organic Chemistry with 2 years of experience. Must have at least a 3.0 GPA. Must have experience in the production of small molecule drug substances. Must have multi-step synthesis development experience. Experience with large scale production (20-200 liter reactors) and preparation and execution of production batch records a plus. Purification and characterization of compounds experience is required. Must have experience with a variety of in-process testing instrumentation and procedures including HPLC, NMR, TLC and common spectroscopic methods. LIMS system familiarity as well as logistical planning and execution of processes is preferred. Present and discuss research with peers and clients. Must have experience with writing statements of work, proposals, and reports. Must be able to wear a respirator and be able to maintain a highly flexible and demanding work schedule. Must have experience with presenting and discussing research in professional and scientific setting. Shift work required. A valid/clear driver's license is required.
Special Considerations:
Applicant selected will be subject to a government security investigation and must meet eligibility requirements for access to classified information. Applicant must be a U.S. citizen.
Job Locations: San Antonio, Texas
Long Term Disability
Vacation/paid time off
Paid sick days
Medical, Dental and Vision
Flexible Spending Accounts
Health Care On Site
Employee Events
On Site Cafeteria
Gym Memberships
Paid Holidays
Military Leave
Retirement / Pension Plans
Employee Referral Program
Professional Development
Merchandise Discounts
Tuition Reimbursement
Parking