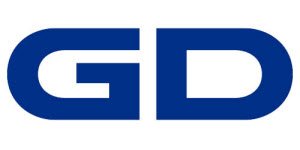 Research Scientist (PhD Required) at General Dynamics Information Technology
San Antonio, TX
Type of Requisition: Regular

Clearance Level Must Be Able to Obtain: None

Public Trust/Other Required: NACLC (T3)

Job Family: Scientists


GDIT 's military health team is HIRING a Research Scientist to support the 59th Medical Wing (MDW), located at Lackland Air Force Base in San Antonio, Texas.


The 59th Medical Wing Science and Technology (ST) office advises and conducts clinical and translational research on matters pertaining to the medical aspects of the Air Expeditionary Force and the health of Air Force (AF) personnel and beneficiaries. In order to support the required research, ST offices conduct translational research in the areas of emergency medical care, combat casualty care, force health protection, restorative medicine, clinical and rehabilitative medicine and specialty centers.


Learn more about the 59th MDW HERE at http://https://www.59mdw.af.mil/


Duties & Responsibilities:


+ Develops, leads and conducts protocol-driven scientific research addressing various aspects of military medicine, including research involving: hemorrhage and resuscitation, immunomodulation, biomedical systems, bioassay development, craniofacial reconstruction, infectious diseases, molecular biology, biochemistry, directed energy bio effects, and other biomedical research focused disciplines.

+ Provide support in writing protocol-driven research proposals, preclinical and clinical protocols, technical reports, final reports, and peer-reviewed manuscripts.

+ Evaluate data sets (provided by the government and collected by the contractor).

+ Develop presentation materials, research Standard Operating Procedures, and present findings at technical and professional meetings.

+ Prepare experimental subjects, set-up experimental equipment, and aid in training and development of experimental subjects for experimental procedures in accordance with approved animal or human use protocols.

+ Provide support in development of establishment of in vivo and in vitro model systems, data acquisition, and data analysis.

+ Oversee personnel associated with the projects and manage data.

+ Perform surgical procedures on animal models for both survival and non-survival.


Minimum Qualification and Experience:


+ PhD degree in Biological Sciences or a closely related field.

+ 2+ years of minimum relevant experience.

+ Intermediate+ experience with Microsoft Office applications including: Word, Excel, PowerPoint, Outlook, SharePoint.

+ Proven expertise in working with biological specimens and animal tissue.

+ Must successfully complete AALAS accreditation training for working with laboratory animals and remain current.

+ Must successfully complete and maintain CITI training and remain current.

+ A minimum of 2+ years of experience directly related to the assigned biological laboratory and/or conducting small/large animal surgeries.

+ A minimum of 2+ years of experience leading and/or supervising laboratory personnel and activities.

+ Operational knowledge of advanced lab equipment.

+ Working knowledge of computing equipment to include physiological data acquisition and analysis.

+ May require occasional weekend and evening hours.


#militaryhealthgditjobs


null

We are GDIT. The people supporting some of the most complex government, defense, and intelligence projects across the country. We deliver. Bringing the expertise needed to understand and advance critical missions. We transform. Shifting the ways clients invest in, integrate, and innovate technology solutions. We ensure today is safe and tomorrow is smarter. We are there. On the ground, beside our clients, in the lab, and everywhere in between. Offering the technology transformations, strategy, and mission services needed to get the job done.
GDIT is an Equal Opportunity/Affirmative Action employer. All qualified applicants will receive consideration for employment without regard to race, color, religion, sex, sexual orientation, gender identity, national origin, disability, or veteran status, or any other protected class.