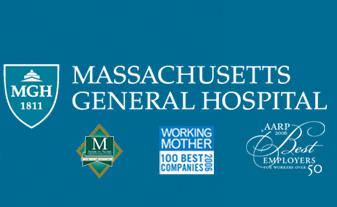 Research Technician at Massachusetts General Hospital
Boston, MA
Job Description
Research Technician
GENERAL SUMMARY/ OVERVIEW STATEMENT:
The laboratory of Sydney Cash MD, PhD employs invasive and non-invasive measures of brain activity (ECoG, MEG, EEG, fMRI) and structure (MRI) to obtain a holistic view of the brain. One of the most interesting and novel ways of exploring and understanding brain function is to use stimulation techniques to map neural function. These techniques are also increasingly important for neuromodulatory approaches to treating a wide variety of neurological diseases.
We are looking for a motivated, detail-oriented, and talented individual to assist in the development of hardware and software for brain stimulation experiments in humans. Much of the work will involve design, configuration, testing, and operation of real-time systems to link stimulation parameters to simultaneously recorded physiology and behavior (quot;closed-loopquot; stimulation). This position is best suited for candidates with strong programming skills and a working knowledge of analog-digital electronics and signal processing.
PRINCIPAL DUTIES AND RESPONSIBILITIES:
The incumbent in this position will be responsible for:
-- Programming of behavioral / cognitive tasks including both open and closed loop stimulation experiments-- Provide software support, including testing and debugging of existing MATLAB based platforms.
-- Hardware set-up and hands on experiments in both open and closed-loop stimulation with the willingness and dedication to troubleshoot issues that will come up.
-- Contributes to daily work involving data analysis for a wide variety of research projects as well as monitoring subject daily recordings (some weekends included) to ensure a high-quality data collection.
-- Works on and contributes to reports, documentation and analytical results working with collaborative research teams in a timely manner with ongoing communication of expected timelines for completed reports.
-- Attends work-appropriate clinical planning meetings, lab meetings and departmental scientific meeting
-- Must have a clear understanding and knowledge or willingness to learn of the methods, materials, and equipment used in research laboratory activities.
-- Must have good written and verbal communication skills.
SKILLS/ABILITIES/COMPETENCIES REQUIRED:
The position requires independence, problem-solving capabilities, flexibility, and a strong ability to interact effectively with many different people throughout the institution both within and outside the hospital setting which can include patients, doctors, nurses, grant administrators, researchers, engineers, etc.
Research skills are critical, as the incumbent will have a key role in supporting stimulation research projects within the lab as well as analyzing neural data sets. In addition, the flexibility and intuition for working well within a team structure is essential as many of the lab functions are distributed amongst all the lab members.
Specific skill sets that are desired include programming ability in MATLAB and familiarity with neuropsychiatric / neurocognitive testing platforms and concepts.
Given the complexity of the work involved, a minimum commitment of two years is preferred.
EDUCATION:
Bachelorrsquo;s degree required.
EXPERIENCE:
Experience in behavioral testing, Matlab and Python programming, and some analytical skills with a BA/BS degree in neuroscience, biomedical engineering, computer science, or a closely related field is preferred. 1-2 years of prior experience desired.
WORKING CONDITIONS:
The Research Technician II will work within a team of postdoctoral fellows, graduate students, physician-scientist, and clinical research coordinators. Work will be performed in both the laboratory setting and clinical facilities at the MGH Main Campus.
Job
Massachusetts General Hospital is an Equal Opportunity Employer. By embracing diverse skills, perspectives and ideas, we choose to lead. Applications from protected veterans and individuals with disabilities are strongly encouraged.
Primary Location
MA-Boston-MGH Main Campus
Organization
MGH Main Campus (MGHMAIN)
55 Fruit Street
Boston, 02114