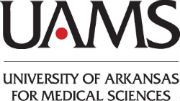 Residency Program Director at University of Arkansas for Medical Sciences (UAMS)
Fayetteville, AR
The University of Arkansas for Medical Sciences, Family Medicine Residency Training program in Fayetteville Arkansas is seeking a dynamic, Board Certified Family Physician as Program Director. The Program Director is accountable for all program outcomes and provides leadership for recruitment and selection of the new program residents. The Program Director mentors, teaches and provides administrative oversight to the residents and faculty who serve the mission of the residency program. It is essential that the Program Director have direct involvement in patient care, as well as direct teaching and supervision of residents. 


The Program Director is also responsible for maintenance of accreditation of the program by the Accreditation Council for Graduate Medical Education (ACGME), and for the collaborative relationship between the program and affiliated institutions, e.g. hospital, clinical and community partners. The Program Director reports to the Regional Executive, and works collaboratively with our institutional partners.


Qualified candidates must possess the following:


MD/DO degree
Active, unencumbered license to practice medicine in Arkansas and DEA certificate.
Certification by the specialty board in Family Medicine by the ABFM.
Minimum of three years clinical, educational, and administrative experience in a Family Medicine Residency Program.

The UAMS NW Regional Program is a three-year 9/9/9 fully accredited residency program. Established in 1975, the program has graduated 277 residents, 166 who have remained in Arkansas to practice medicine. This strong record of training and retaining Family Physicians continues to meet the educational, research and service mission of UAMS Regional Programs. We are looking for new, energetic leadership to carry this proud tradition forward. The UAMS NW Family Medicine residency program is one of the seven regional AHEC programs under the auspices of Regional Programs, a division of UAMS. The Program Director is a key member of the Northwest Regional Programs Leadership team, with accountability for collaborating to ensure success of all strategic missions. Competitive salary and benefits. Includes medical/dental/vision, 401(k) with match, 403(b), Paid Holidays, CME, employer paid Malpractice and LTD. EOE


Email CV along with three professional references to carla@uams.edu.