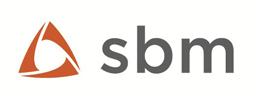 Residential Construction Finance Manager at SBM Management, LLC
MCCLELLAN, CA 95652
Overview
The Residential Construction Finance Manager is a versatile individual working within a small and dedicated team on varied residential development projects, including an approved large master planned community in Northern California and other projects in various stages of planning and development.  Strong financial/budget management and analytical skills.  Works within real estate division of global facilities management and maintenance company.
Responsibilities
Monitor loans and construction draws for single family residential subdivisions
Confirm conditional and final lien releases are obtained for all payments
Draw requests are supported by appropriate supporting invoices
Change Order and Deposit requests are supporting by appropriate documentation.
Ensure projects fund timely and supported by completed work.
Liaise with third party construction services firm for inspections, draw reviews and approvals.
Make sure all subcontractors have provided appropriate proof of liability and workers compensation insurance.
Provide ongoing ratio analysis and reporting to senior management
Interface with residential builder on scheduling, budgeting and cash flow needs and analysis
Assist in analyzing actual costs and schedule to pro-forma expectations and other controls
Assist in preparing reports and analysis for senior management
Attend and participate in team meetings, with consultants and others
Make site visits to support incoming reports and builder progress
Work directly with real estate finance manager and team to coordinate oversight of residential construction financing.
Qualifications
At least 3 years of actual or related experience working in residential finance and/or construction administration, and/or residential lending management
Strong accounting skills, experience with QuickBooks accounting and reporting, with commensurate ability to analyze budgets, pro-formas, cash flow documents, detailed reports and complex non-financial documents
Experience in dealing with residential escrows, understanding property title reports and/or residential subdivision mapping in California
Strong experience and capabilities in Microsoft Office, with emphasis on Excel
Minimum BA degree in business, accounting or related fields, or commensurate work experience
Available Shift:  Full Time
Compensation:  Depends on experience