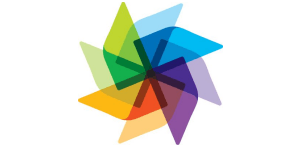 Residential Facilitator (517) from Hillsides
Pasadena, CA
ESSENTIAL FUNCTIONS:
To perform this job successfully, an individual must be able to perform each essential duty satisfactorily.  Reasonable accommodations may be made to enable individuals with disabilities to perform the essential functions.  Other duties may be assigned.
The essential functions include:
Utilize team-building skills to organize and facilitate regular Child and Family Team meetings

Facilitate the development and implementation of client permanency plans,and clarify individual assignments to be performed by each Child and Family Team member

Provide leadership to the Child and Family Team,and track progress toward achievement of permanency plan goals.

Communicate with CSW or probation officer as needed

Participate in the development and regular evaluation of Safety Plans

Ensure involvement of family in the development of treatment plans

Participate 

in trainings and meetings as assigned

Maintain accurate and complete client records

Track and distribute family support expenditures according to program guidelines

Participate in intake process and welcoming the client and family to the program

Able to work flexible hours and non-traditional hours on a regular basis

Travel to in-home settings and transport clients using personal vehicle

Respond by phone or in person to emergencies as needed

Other duties as required
EDUCATION, EXPERIENCE & CERTIFICATES 

Bachelors degree in social services related field

Minimum four years experience working with at risk children and families

Bilingual in Spanish preferred

Valid California driver's license , driving record  and  personal vehicle insurance acceptable to Hillsides' insurance carrier
HILLSIDES OFFERS EXCELLENT BENEFITS PACKAGE:
Competitive salary

Medical insurance?with a $10 premium per paycheck for employee only coverage plan

Dental insurance?100% employer paid for HMO employee only coverage plan
Life and AD&D insurance 100% employer paid up to two times the annual salary

Flexible Spending Account with $500 roll-over limit

401 k with no wait period, 5% employer match cap and no vesting schedule

12 paid holidays per year and generous paid time off policy accruing up to 22 days off annually

Bilingual stipend of $2,000 or $4,000 for applicable?positions
PQI STATEMENT
Every employee has the opportunity and responsibility to participate in one or more activities each year that support the performance quality improvement (PQI) of Hillsides' programs & services.? Activities might involve membership on a PQI committee or work group, service as a peer reviewer, data collection for PQI and evaluation purposes, completion of PQI questionnaires and surveys or participation in focus groups, or other activities as identified by PQI committees or work groups.
TRAUMA INFORMED CARE (TIC)
Hillsides practices Trauma Informed Care (TIC) principles which recognizes the signs, symptoms, and widespread impact of trauma; Employees are asked to comprehensively integrate knowledge of Trauma Informed Care into policies, procedures, and practices with the goal to prevent re-traumatization which promotes healing of families, youth, individuals, and communities.
OSHA CATEGORY:
This position performs tasks that may involve exposure to blood, body fluids, or tissues.? All Hillsides employees are offered the opportunity to receive the Hepatitis B vaccination series.
Hillsides is an Equal Opportunity Employer