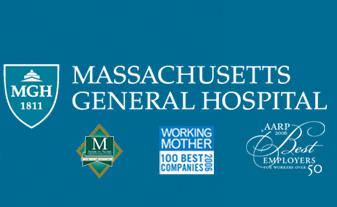 Respiratory Therapist- Entry at Massachusetts General Hospital
Boston, MA
Description
true
Respiratory Therapist- Entry3125048
Seeking career orientated respiratory therapists with solid knowledge of adult respiratory care disease processes with exceptional critical thinking skills with independent work habits.
The MGH Respiratory Care Department is a world-renowned leader within the field of respiratory care. The respiratory therapists function as clinical consultants and are primarily focused on providing extensive respiratory care practices throughout the institution. They provide all aspects of mechanical ventilation including NPPV and HFOV, as well as, the monitoring and managing of patients with various artificial airways. Clinical assignments include adult, pediatric and neonatal ICU's, the Acute Respiratory Care Ventilator Unit, the Emergency/Trauma Room and general care areas.
The MGH respiratory therapists administer nitric oxide, Heliox, aerosolized antibiotics, assist with bronchoscopies, and percutaneous tracheostomy insertions and are members of the Rapid Response, Code and Trauma Teams. The neonatal/pediatric respiratory therapists administer surfactant, respond to high-risk deliveries and perform endotracheal intubations. The ECMO respiratory therapists initiate, manage and wean both adult and neonatal/pediatric ECMO cases. Our staff members are actively involved in clinical research projects. 
Comprehensive 12-week new employee orientation with preceptors, classes & equipment labs. The department offers ongoing in-service education programs with advanced training in pediatric and neonatal critical care, as well as, Extra-Corporeal Life Support (ECMO).
Qualified candidates must be graduates of an Co ARC approved respiratory care program with a minimum of an Associate's degree - Bachelor's Degree is preferred. They must have a valid MA respiratory care license in good standing. Candidates must be registered respiratory therapists (RRT) through the NBRC. New graduates will have 6-months from hire date to become registered. All candidates must be certified in Basic Cardiac Life Support (BLS).
Massachusetts General Hospital is an Equal Opportunity Employer. By embracing diverse skills, perspectives and ideas, we choose to lead. Applications from protected veterans and individuals with disabilities are strongly encouraged.

MGH Main Campus02114Respiratory Therapist