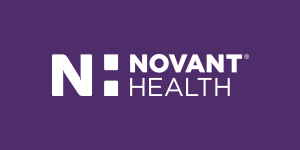 Respiratory Therapist II (RRT) - Super Pool at Novant Health
Winston-Salem, NC 27103
Novant Health is seeking a Super Pool Respiratory Therapist II (RRT), that would serve as a leader of the healthcare team by establishing an authentic personalized relationship with the patient and their support systemCome join a remarkable team where quality care meets quality service, in every dimension, every time. #JoinTeamAubergine #NovantHealth. Let Novant Health be the destination for your professional growth.
Education: Associates degree required. Bachelor's degree preferred.

Experience: Two years acute care respiratory therapist experience preferred.
Licensure/certification/registration: Current RCP licensure in appropriate state required. BLS Healthcare Provider required. ACLS, PALS, NRP preferred.
It is the responsibility of every Novant Health team member to deliver the most remarkable patient experience in every dimension, every time.
Our team members are part of an environment that fosters team work, team member engagement and community involvement.

The successful team member has a commitment to leveraging diversity and inclusion in support of quality care.

All Novant Health team members are responsible for fostering a safe patient environment driven by the principles of "First Do No Harm".