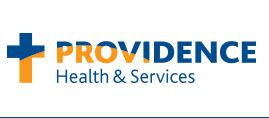 Respiratory Therapist II - TCHAP (On Call) at Providence Health & Services
Anchorage, AK
Respiratory Therapist II - TCHAP (On Call)
Job Number: 264459
Schedule: On Call
Shift: Variable
Job Category: Respiratory Therapists
Location: Alaska-Anchorage
Providence is calling a Respiratory Therapist II ( Respiratory Therapy, Variable Shift, 0.0 FTE) to The Childrens Hospital at Providence  in Anchorage, Alaska. We are a community of caregivers delivering every day on our Mission to provide compassionate care that is accessible for all - especially those who are poor and vulnerable.
In this position you will:
Performs mechanical ventilation set-ups, monitoring, assessment of equipment/patient interfaces, and makes appropriate changes based on ABGs. Maintains current ABG competencies. Must be able to perform a complete respiratory assessment and make recommendations/changes based on the assessment, as allowed by protocols and hospital/department policies. Communicates patient status to colleagues and MD/NNPs.
Communicates patient's status to health care team. Collaborates with the patient, family and members of the healthcare team. Develops, implements and monitors an individualized plan of care which reflects a standard of care based on best practices and evidence-based medicine. Actively engages in positive communication, feedback and on-going development of self and team. Takes an active role in building and maintaining an environment that fosters open communication, patient and family-centered care and healthy collegial relationships.
Competent in the input and retrieval of information within the various forms of written and electronic documentation. Legibly documents patient care activities and information in an accurate, concise and timely manner and follows all hospital and department requirements. Enters billing and charge information completely and accurately.
Consistently demonstrates and promotes safe patient care practices: (i.e., Hand washing, Positive Patient ID, Communication, Reduction of infection risks, Inclusion of patients/families concerns and access to healthcare team). Provides safe quality care in an efficient, cost effective manner. Follows proper procedures and utilizes safety equipment appropriate for job. Follows all policies and regulations related to employee and patient safety. Remains current with Annual Safety Update and Blood Borne Pathogens annual training. Reports any unsafe condition or accident/injury immediately to the Charge therapist, Supervisor or Manager and if in NICU to Charge Nurse.
Actively participates in Department and Unit based Quality Improvement Programs. Participates in unit based councils (optional). Offers suggestions on ways to improve respiratory services.
Dispenses prescribed Respiratory Therapy medications and consults with staff physicians regarding orders related to Respiratory Therapy services. Has knowledge of adverse reactions and contraindications to all modes of respiratory therapy and is able to initiate immediate corrective action. Ensures patient safety by following all procedures related to the safe and effective delivery of medication. Reports any medication error through the hospital's reporting system.
Demonstrates advancement of professional respiratory practice through continuing education, required training, certification and participation in department and unit activities. Actively promotes evidence-based medicine by remaining current with respiratory therapy education, journals, etc. Assures that BLS, NRP, PALS and all competencies, are completed as required. Attends and participates in a minimum of 50% of scheduled staff meeting (TCHAP Open Forums, NICU Staff Meetings, and RT Staff Meetings) and is responsible for meeting content regardless of attendance.
Supports and assists with orientation of new staff and students.
Safeguards all forms (electronic, written and oral) of confidential information as it relates to patients, their families, medical staff and employees. Is aware of and compliant with organizational policies regarding Fraud and Abuse, Conflict of Interest and the Code of Conduct.
Recognizes the role that the cultural diversity of patients and their families, employees, medical staff, volunteers and community members play in achieving productive and positive relationships. Rounds with physicians and other team members to promote continuity of care and patient/family confidence in their care delivery team.
Adheres to all hospital and department protocols, policies, procedures and guidelines.
Completes initial and annual Competency Plan for assigned job and department. This includes BLS, NRP, PALS and unit required competencies.
Required qualifications for this position include:
High school diploma or equivalent
5 years Experience in pediatrics respiratory therapy.
Graduate of a Respiratory Therapy education program accredited by the Joint Commission on Respiratory Therapy Education (JCRTE)
Accreditation from the National Board for Respiratory Care (NBRC) as a Registered Respiratory Therapist (RRT) with 5 years NICU/PICU experience or 5 years NICU/PICU experience and the Neonatal/Pediatric Specialist (NPS) certification.  Those obtaining NBRC credentials after July 1, 2002, must provide proof of credential renewal every 5 years.
Basic Life Support (BLS) certification or acquire within 1 month of hire
Neonatal Resuscitation Provider (NRP) certification or acquire within 8 months of hire
Preferred qualifications for this position include:
Associates Degree in Respiratory Care
Respiratory Therapists that cover areas other than the NICU/PICU must have and maintain current Advanced Cardiac Life Support (ACLS) certifications
About Providence Alaska Medical Center
Providence Health & Services Alaska is among nation's best employers for healthy lifestyles! The National Business Group on Health, a non-profit association of large U.S. employers, has honored Providence Alaska for its commitment and dedication to promoting a healthy workplace and encouraging our caregivers (employees) and families to support and maintain healthy lifestyles. Mountain-Pacific Quality Health has awarded Providence Alaska Medical Center with its Quality Achievement Award for high-quality care in the areas of heart attack, heart failure, pneumonia and surgical infection prevention. This is the highest honor awarded by Mountain-Pacific.
As the state's largest hospital, Providence Alaska Medical Center provides full-service, comprehensive care to all Alaskans, a role unmatched by any other in the state. Within our community, you will find top notch ski resorts, kayaking, and wildlife. Enjoying the outdoors is just one of many reasons to live in and explore Alaska!
Our Mission As expressions of God's healing love, witnessed through the ministry of Jesus, we are steadfast in serving all, especially those who are poor and vulnerable.
About Us Providence is a comprehensive not-for-profit network of hospitals, care centers, health plans, physicians, clinics, home health care and services continuing a more than 100-year tradition of serving the poor and vulnerable.Providence is proud to be an Equal Opportunity Employer. Providence does not discriminate on the basis of race, color, gender, disability, veteran, military status, religion, age, creed, national origin, sexual identity or expression,sexual orientation, marital status, genetic information, or any other basis prohibited by local, state, or federal law.