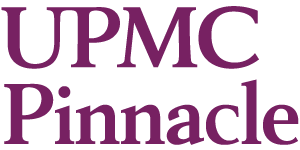 Respiratory Therapist - Memorial at PinnacleHealth System
York, PA 17408
Job Title: Respiratory Therapist- Memorial
Shift: VARIOUS SHIFTS – PT, FT
Summary of Department/Service Line: Respiratory Care Service- Memorial
Job Summary:
Under the general direction of a physician and by prescription, provides respiratory therapy services and life support to patients with deficiencies and abnormalities of the cardiopulmonary system. Defined responsibilities are performed in all patient populations and in all patient service areas.

Responsibilities:


Reads prescription, measures arterial blood gases, and reviews patient information to assess patient condition and determine requirements for treatment, such as type and duration of therapy, and medication dosages.


Determines most suitable method of administering inhalants, precautions to be observed, and modifications which may be needed that will be compatible with physician's orders


Assists to transport mechanically ventilated patients.


Responds to all code situations.


Maintains patient's chart that contains pertinent identification and therapy information. *Orders repairs when needed. *


Demonstrates respiratory care procedures to trainees and other health care personnel. * Supervises students during training.


Sets up and operates devices, such as mechanical ventilators, therapeutic gas administration apparatus, environmental control systems, and aerosol generators.


Operates equipment to ensure specified parameters of treatment, such as volume, gas concentration, humidity, and temperature, and to administer medicinal gases and aerosol drugs to patients.


Observes equipment function and adjusts equipment to obtain optimum results to therapy.


Inspects and tests respiratory therapy equipment to ensure equipment functions safely and efficiently.


Evaluates the appropriateness of medical orders. Interprets clinical data to optimize patient clinical objectives.


Monitors patient's physiological responses to therapy, such as vital signs, arterial blood gases, and blood chemistry changes.


Performs bronchopulmonary drainage and assists patient in performing breathing exercises. Performs pulmonary function tests to be used by physician in diagnosis of case.


Consults with physician in the event of adverse reactions.



Minimum Requirements:


Graduate of a Co ARC (Committee on Accreditation for Respiratory Care) approved Respiratory program required


Respiratory Care Practitioner (RCP) license in the Commonwealth of Pennsylvania required


Basic Life Support or Cardio Pulmonary Resuscitation required


Registered Respiratory Therapist (RRT) from the National Board for Respiratory Care (NBRC) required


Respiratory therapists who receive their RRT credential from the NBRC after July 1, 2002 are required to maintain certification under the NBRC requirements


NICU/PICU experience preferred



Licensure, Certifications, and Clearances:
CPR required based on AHA standards that include both a didactic and skills demonstration component within 30 days of hire


Basic Life Support (BLS) OR Cardiopulmonary Resuscitation (CPR)


Neonatal Resuscitation Certification


Osteopathic Respiratory Care OR Respiratory Care Practitioners (RCP)


Registered Respiratory Therapist (RRT)


Act 33 with renewal


Act 34 with renewal


Act 73 FBI Clearance with renewal


Key Words:
Surg tech fa, surgical technologist fa, surgical technician fa, surgery, surgical, surgical specialty, surgical services, operating room, OR, CST, NBSTSA, first assist, surg tech first assist, surgical tech first assist, surgical tech first assistant, surg tech first assistant
About South Central Pennsylvania


Features both rural and suburban living and boasts an abundance of sports, arts, cultural events, and entertainment. Close to historically significant areas such as Gettysburg and world-famous Hersheypark and Hershey's Chocolate World.


Offers top-rated public schools, blue-ribbon private schools, and some of Pennsylvania's top colleges and universities. Area school districts are consistently ranked in the top 20 percent of Pennsylvania. With affordable homes — a composite cost of living index of 99.7, compared to 126.5 in Philadelphia — it's a great place to grow a career and family


Listed among Forbes.com "America's Most Livable Cities," and ranked in U.S. News & World Report's "Best Cities to Live." We are a two to three hour drive away from New York City, Philadelphia, Pittsburgh, Baltimore, and Washington, D.C.



About UPMC Pinnacle
UPMC Pinnacle is a nationally recognized leader in providing high-quality, patient-centered health care services in central Pennsylvania and surrounding rural communities. The not-for-profit system cares for more than 1.2 million area residents yearly, providing life-saving emergency care, essential primary care and leading-edge diagnostic services. The UPMC Pinnacle health system includes seven acute care hospitals with 1,161 licensed beds, over 160 outpatient clinics and ancillary facilities, more than 2,900 physicians and allied health professionals, and approximately 11,000 employees. It is a health care hub serving Dauphin, Cumberland, Perry, York, Lancaster, Lebanon, Juniata, Franklin, Adams and parts of Snyder counties.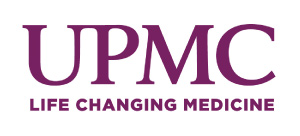 PI123513730
Apply Here
30.71 - 34.43 /hour
Respiratory Therapist
What is this?