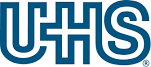 Respiratory Therapist (RRT)-Per Diem Various-Temecula Valley - (89425) at Universal Health Services
TEMECULA, CA
Location
TEMECULA, CA 92592 US (Primary)

Career Area
Allied Health
Category
Respiratory Therapist
Job Description
Temecula Valley Hospital
Temecula Valley Hospital brings advanced technology, innovative programs, patient-centered and family sensitive care to area residents.   The hospital features 140 private patient rooms; emergency care featuring ER Reserve; advanced cardiac and stroke care; orthopedics; general and surgical specialties. TVH is nationally recognized for Patient Safety by The Leapfrog Group, with a 2017 Top Hospital Award and 4 consecutive "A" Grades for Patient Safety. In addition, the hospital has received many awards including; The American Heart Association/American Stroke Association's Get With The Guidelines®-Stroke Gold Plus Quality Achievement Award, The Joint Commission's Gold Seal of Approval® for Certification for Hip and Knee Replacement and a 4 Star Medicare Hospital Compare Rating. We are proud to be a recipient of the Inland Empire's Top Workplaces in 2017. Temecula Valley Hospital has been designated an Aetna Institute of Quality® Cardiac Care Facility for comprehensive heart and vascular treatments-including Cardiac Medical Intervention, Cardiac Rhythm Programs and Cardiac Surgery. 
Respiratory Therapist   
The Respiratory Therapist is responsible for performing routine and critical respiratory and cardiology diagnostic/therapeutic procedures. Respiratory Therapist serves as a technical and clinical resource for physicians and clinical staff.
Essential Job Duties:
Responsible for all Quality Controls and Maintenance with documentation on ABG Machines
Ensures all billing is completed and placed on billing record by end of the shift, as applicable
Ensures the patient record accurately reflects all billable procedures and treatments
Ensures Oxygen Rounds are completed within assigned area by end of the shift and all Oxygen charges are on the billing record, as applicable
Performs Arterial Blood Gas Testing per hospital policy and procedures
Other key responsibilities:
IPPB therapy
Medicated Nebulizer / MDI Therapy
Oxygen therapy
Chest-Physio Therapy
Cardiopulmonary Resuscitation, including: chest compressions, manual ventilation and airway care
Other duties as assigned by department Manager/Director or Supervisor

 
Job Requirements
Preferred 1year of Acute and Critical Care experience as a Respiratory Care Practitioner
Graduate from an AMA/CoARC approved program to train respiratory care practitioners
Associates degree in Respiratory Care preferred
Certification by the State of California as a Respiratory Care Practitioner required
Active Credential as a CRT by the NBRC (National Board for Respiratory Care)
RRT Credential
Current BLS (AHA) required
NRP Certification (within 90 days of hire)
ACLS Certification (AHA and within 90 days of hire)
PALS Certification (within 90 days of hire)
 
This opportunity offers the following:
Challenging and rewarding work environment
Growth and Development Opportunities within UHS and its Subsidiaries
Competitive Compensation
One of the nation's largest and most respected hospital companies, Universal Health Services, Inc. (UHS) has built an impressive record of achievement and performance. Steadily growing from a startup to an esteemed Fortune 500 corporation, UHS today has annual revenue nearing $10 billion. In 2017, UHS was recognized as one of the World's Most Admired Companies by Fortune; ranked #276 on the Fortune 500, and listed #275 in Forbes inaugural ranking of America's Top 500 Public Companies.
 Our operating philosophy is as effective today as it was 40 years ago: Build or acquire high quality hospitals in rapidly growing markets, invest in the people and equipment needed to allow each facility to thrive, and become the leading healthcare provider in each community we serve.
 Headquartered in King of Prussia, PA, UHS has more than 81,000 employees and through its subsidiaries operates more than 320 acute care hospitals, behavioral health facilities and ambulatory centers in the United States, Puerto Rico, the U.S. Virgin Islands and the United Kingdom.
 *UHS is a registered trademark of UHS of Delaware, Inc., the management company for Universal Health Services, Inc. and a wholly-owned subsidiary of Universal Health Services, Inc. Universal Health Services, Inc. is a holding company and operates through its subsidiaries including its management company, UHS of Delaware, Inc. All healthcare and management operations are conducted by subsidiaries of Universal Health Services, Inc. To the extent any reference to "UHS or UHS facilities" on this website including any statements, articles or other publications contained herein relates to our healthcare or management operations it is referring to Universal Health Services' subsidiaries including UHS of Delaware. Further, the terms "we," "us," "our" or "the company" in such context similarly refer to the operations of Universal Health Services' subsidiaries including UHS of Delaware. Any employment referenced in this website is not with Universal Health Services, Inc. but solely with one of its subsidiaries including but not limited to UHS of Delaware, Inc.
UHS is not accepting unsolicited assistance from search firms for this employment opportunity. Please, no phone calls or emails. All resumes submitted by search firms to any employee at UHS via-email, the Internet or in any form and/or method without a valid written search agreement in place for this position will be deemed the sole property of UHS. No fee will be paid in the event the candidate ishired by UHS as a result of the referral or through other means. Bottom of Form