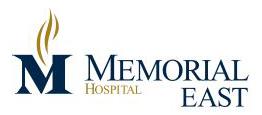 Respiratory Therapist Supervisor, (RRT/CRT) at Memorial Hospital
North Conway, NH
Position Summary


The Clinical Supervisor is responsible for the overall supervision, administrative planning, control, and coordination of the management functions of the Cardiopulmonary Care Department in order to achieve both quality and financial objectives in the provision of healthcare, education, and participation in hospital and community health programs. Strong management skills


Required Minimum Knowledge, Skills, and Abilities (KSAs)


Graduate of a Joint Review Committee for Respiratory Education (JRCRTE) approved program of respiratory care and Bachelor of Science degree preferred.

Registered Respiratory Therapist (RRT) or Certified Respiratory Therapist (CRT).

Extensive experience in and possessing a strong understanding of all areas of respiratory care including, but not limited to, diagnostic testing, therapeutics, monitoring, rehabilitation, home care, and patient, family and public education.

Current BCLS, ACLS and NRP required

One to two years demonstrated clinical competence and leadership or equivalent combination of education and experience

Ability to mentor and empower staff; to set the climate on each shift for cooperation and teamwork

Self-directed and self-motivated with a firm understanding of other nursing and leadership roles; skilled change agent Effective communicator with the ability to create strong partnerships; serves as a role model through professional behavior and open, direct communication

Strong management skills preferred

Experience with outpatient testing, stress test, ECGs, event and Holter monitoring, ABI (ankle brachial indicies) preferred.