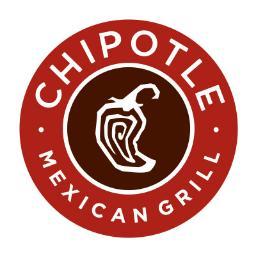 Restaurant Design Manager - Architecture at Chipotle Mexican Grill
Newport Beach, CA
Restaurant Design Manager - Architecture (19025438)
Description
THE OPPORTUNITY
The Design Manager - Architecture will support the Director of Architecture and the wider design and construction team to ensure designs support top-level business objectives. They will have the opportunity to work across select business verticals to ensure designs align with branding, account for technology innovations, and can be replicated across the globe. This is a unique and exciting opportunity to join a rapidly expanding organization in one of the highest visibility verticals within the business.
HOW YOU'LL LEAD
This position will leverage your strategic thinking and creative abilities while you help deliver and execute the vision for the development and implementation of design strategies that facilitate company-wide goals.
WHAT YOU'LL DO
Ensure new restaurant concepts and designs are rolled-out on budget and on time.
Ensure restaurant refreshes and remodels are rolled-out on budget and on time.
Collaborate with other field-based design managers, construction managers and real estate managers on all design deployment efforts.
Support roll-out of special initiative projects impacting the restaurant environment and collaborate with necessary interdisciplinary partners to complete.
Select outside architectural design services that ensure accomplishment of company objectives.
Support the overall Design and Construction function, including relationships with architecture, design and operations consultants.
Partner with Director of Architecture and other Development teams to ensure new concepts are appropriately translated into roll-out packages.
Assist the team in deploying all aspects of in-restaurant guest experience and delivering the creative direction of the restaurant environment.
WHAT YOU'LL BRING TO THE TABLE
To perform this job successfully, you'll need to be able to perform each essential duty. The requirements listed below are representative of the knowledge, skill, and/or ability required. Reasonable accommodations may be made to enable individuals with disabilities to perform the essential functions.
5+ years of progressive experience and knowledge in the field Restaurant and/or Retail Design
Demonstrate an understanding and experience in restaurant operations
Bachelor's degree in Design, Architecture, or Civil Engineering or related field required
Ability to work cross-functionally with all departments in order to deliver positive outcomes
Effective communication and advanced project management skills
Be able to work independently on all aspects of restaurant design & deployment
Have excellent written and verbal communication skills
Have solid planning, collaboration and decision-making skills
Be able to evaluate components of project costs relative to architecture & design
Proficiency in applicable design tools (Revit/AutoCAD, Sketchup, Adobe CC Suite, Hand Sketching)
Proficiency in applicable project management programs (including Microsoft Office Suite)
Moderate travel required
WHO WE ARE
Chipotle Mexican Grill, Inc. (NYSE: CMG) is cultivating a better world by serving responsibly sourced, classically-cooked, real food with wholesome ingredients without artificial colors, flavors or preservatives. Chipotle had nearly 2,500 restaurants as of December 31, 2018 in the United States, Canada, the United Kingdom, France and Germany and is the only restaurant company of its size that owns and operates all its restaurants. With more than 70,000 employees passionate about providing a great guest experience, Chipotle is a longtime leader and innovator in the food industry. Chipotle is committed to making its food more accessible to everyone while continuing to be a brand with a demonstrated purpose as it leads the way in digital, technology and sustainable business practices. Steve Ells, founder and executive chairman, first opened Chipotle with a single restaurant in Denver, Colorado in 1993. For more information or to place an order online, visit .
CULTIVATING A BETTER WORLD
Food served fast doesn't have to be a typical fast food experience. Chipotle has always done things differently, both in and out of our restaurants. We're changing the face of fast food, starting conversations, and directly supporting efforts to shift the future of farming and food. We hope you'll join us as we continue to learn, evolve, and shape what comes next on our mission to make better food accessible to everyone.
Primary Location: California - Newport Beach - 9998 - 610 Newport Office-(09998)
Work Location:
9998 - 610 Newport Office-(09998)
610 Newport Center Drive
Newport Beach 92660