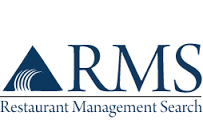 Restaurant General Manager at Restaurant Management Search
Cleveland, OH
Career stuck in neutral? Looking for an opportunity to get to the next level? Look no further!
This Quick-service, growing Mexican food chain is one of the BEST KNOWN BRANDS in the industry! They are growing rapidly, creating many advancement opportunities for strong performers.
Currently seeking experienced General Manager candidates in the Cleveland area (west side).
QUALIFICATIONS
Minimum of 1 year Manager experience in a regional or national Quick Service concept
Highly motivated, self-directed and results-oriented, with the proven ability to solve complex problems
Outstanding skills in leadership, interpersonal communication, and staff development
Able to identify opportunity areas and create plans for action
Proven track record in managing a budget and cost controls to optimize profits and ensure success
SALARY RANGE & BENEFITS
$40,000-$50,000 base salary(depending on experience), plus bonus & benefits
Highly competitive total compensation packages, including 401(k) plans with company match, service bonus of up to $15,000, vacation time, and coverage including medical, dental, vision, disability, life insurance and more
Friendly, upbeat company culture, committed to rewarding a job well done
Ongoing opportunities for personal and professional development
Tremendous growth opportunities for high-performing individuals