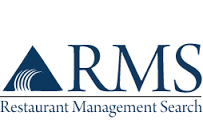 Restaurant Manager at Restaurant Management Search
Springfield, IL
Current opportunities in Springfield-Dirksen, IL!

Once again, RMS has the inside track on the best opportunities in the industry!!

Have you hit the glass ceiling? Is your company not growing? Positions above you being cut? If you are an experienced Full-Service Restaurant Manager who wants to work for a growth company with a bright future, where you are rewarded for your performance, please apply now (in strict confidence) for immediate consideration.

Our Client, the leading Casual Dining/Sports Bar chain in the USA, is one of the fastest-growing restaurant concepts in the country. They are in the middle of a huge growth spurt and are seeking experienced Managers to fuel their growth. If all you need to advance your career is an opportunity, look no further!
Here is what we offer:
Competitive base salary
5 day work week
Attainable bonus paid every period for all salaried Managers
Excellent benefits package including medical/dental/vision insurance, long-term disability & 401k plan
Realistic opportunity to grow your career(based on performance)
Culture of having fun and celebrating success
The Restaurant Manager provides leadership to ensure that all team members are guest-focused, team-focused, and community-connected. The Restaurant Manager will exercise knowledge of restaurant operations, manage staff resources, provide counsel, develop and coach team members and help to build sales and profits while maintaining operating standards.
Qualified candidates bring a minimum of 3 years restaurant management experience, and experience managing a restaurant with a full bar is preferred. This role requires the completion of a high school education or equivalent, a valid driver's license to travel between units, a satisfactory background check, and the ability to lift 50 pounds regularly.
Manages the human resource function in the restaurant ensuring recruitment, selection, orientation, training, scheduling, and performance management functions to meet or exceed company specified criteria.
Ensures the daily execution of the Mission Statement and Core Values.
Complies with company policies, practices and procedures and communicates all changes to team members.
Involved in local store marketing efforts.
Understands the Profit and Loss Statement and helps create action plans for opportunity areas.
Ensures overall food quality and handling, safety, security, service and cleanliness standards are met.
Candidates must be highly motivated, self-directed, and results driven with strong organizational skills, attention to detail and professional written and verbal communication skills.
Skill with basic mathematical computations.
Proven track record of successfully managing multiple priorities in a fast paced work environment.
Maintain confidential information, adhere to and enforce company policies, programs, and compliance issues.