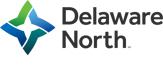 Retail Cashier, Sportservice at TD Garden at Delaware North
Boston, MA 02114
Position Details
Location Summary:
This position is located at TD Garden, located in Boston, MA. It is home to the 2011 NHL's Stanley Cup Champion Boston Bruins and the NBA's Boston Celtics. The state-of-the-art TD Garden is a year-round, 19,600-seat arena, fully equipped with an all new ProShop, four private restaurants, 89 executive suites, 1,100 club seats, and a multi-million dollar High Definition video scoreboard. Please visit www.tdgarden.com to learn more. 
Position Summary:
The Gameday ProShop at TD Garden is seeking part-time sales associates for the 2019 season! The Gameday ProShop is open to ticketed guests during Bruins & Celtics events.
Responsibilities: 
The Sales Associate is responsible for providing outstanding customer service and performing operational duties such as merchandising, register functions, store cleanliness, and other related tasks. Associate will also have the opportunity to serve as support staff during other events at TD Garden, such as concerts or other non-Bruins/Celtics related events.
The sales associate represents the Boston Bruins, Boston Celtics and TD Garden brand to our customers. Associates must be friendly, courteous, efficient, and able to sell to customers so that their needs and expectations are met and/or exceeded. 
Qualifications:
Prior retail or customer service experience required
Must have a professional appearance
Must be available to work nights, weekends and some holidays
Candidates must be 18 years or older at time of interview. Hours vary by event schedule, flexible schedules including nights, weekends and holidays required. Usual start times vary between 4pm-5pm for an evening game.
The pay rate for this position starts at $15.75 per hour
After submitting your application, you will receive a text and email invitation within 24 hours to begin our pre-screening process and to complete an on-demand text interview. Tell us about yourself, answer a few questions and quickly qualify for the position on your own time, all from the convenience of your mobile device!
Equal Employment Opportunity
Delaware North Companies, Incorporated and its subsidiaries consider applicants for all positions without regard to race, color, religion, creed, gender, national origin, age, disability, marital or veteran status, sexual orientation, or any other legally protected status. Delaware North is an equal opportunity employer.