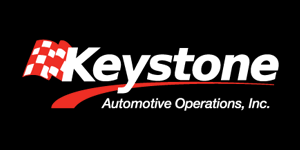 Retail counter/Warehouse clerk at LKQ
Gorham, ME 04038
Retail counter/Warehouse clerkinGorham, MEatLKQ Corporation
Date Posted:12/27/2019
ApplyNot ready to Apply?
Job Snapshot
Full-Time
192 Narragansett Street
Gorham, ME
Retail
Not Specified
12/27/2019
Job Description
As a part of our continued growth, we are seeking a Retail counter/ Warehouse Clerk to join our team! You will be responsible for customer service on a retail level, assisting in the tracking of inventory between the Cross Dock and other branches. To excel in this position, you must be able to multitask, communicate well with others, work well with the public and be very organized in tasks. The ideal candidate needs to be very goal orientated and willing to work at a very fast pace while maintaining the quality and accuracy set forth in the job expectations. If you like growth and working with happy, enthusiastic individuals, you'll enjoy a career with us!
Essential Job Duties:
Helping customers at the retail counter.

Review all incoming emails from carriers and suppliers to schedule inbound appointments.

Review and audit receiving schedule.

Communicate any appointment issues with Supplies Support Supervisor.

Comply with all safety standards and requirements to assure a safe and hazard-free workplace.

Initiate and support the continual improvement of LKQ Corporation quality improvement system.

Assumes other duties as assigned.
Company Overview:
LKQ Corporation (www.lkqcorp.com), an S&P and Fortune 500 (# 262) company, is a leading provider of alternative and specialty parts to repair and accessorize automobiles and other vehicles. LKQ has operations in North America, Europe and Taiwan. LKQ offers its customers a broad range of replacement systems, components, equipment and parts to repair and accessorize automobiles, trucks, and recreational and performance vehicles. Globally, LKQ has more than 1,700 operating locations and 52,000 employees. Come join our entrepreneurial, growth oriented culture, and be LKQ Proud!
Job Requirements
Basic Qualifications(Minimum Required Experience, Education, Knowledge/Skills/Abilities, Essential Physical Demands):

Education/Experience: High School graduate or G.E.D. equivalent preferred.

Knowledge/Skills/Abilities: Should possess special skills in the operation of a forklift in negotiating the lift in close quarters. Must be familiar with the company's products and warehouse methods, techniques and procedures. Must be able to work in cooperation with others. Must be attentive to detail and ensure accuracy in work assignments. Must be able to communicate effectively with others. Must have the flexibility to work variable schedules, including weekends. Must have the ability to communicate, give direction and monitor employee performance.

Machines, Equipment and Software: Forklift, order selector, pallet jack, tow motor, pull cart, ladder, telephone, copier, fax machine, computer, and Microsoft Office software.

Physical Demands: This position requires individuals to constantly be standing for long periods in front of a computer. Should not have any lifting restrictions and must not be afraid of heights. They must be able to stand for long periods, walk, push, pull, bend, climb, and be able to move/lift up to 75 pounds, when needed. They must be able to climb ladders, stairs, and withstand heights of more than 15 feet.
Work Environment: While performing the duties of this Job, the employee is regularly exposed to moving mechanical parts. Should be able to tolerate high and low temperature levels. The employee is occasionally exposed to extreme cold and extreme heat. The noise level in the work environment is moderately loud