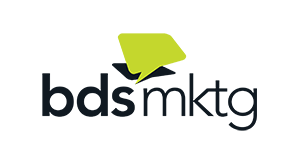 Retail Greeter at BDS Marketing
Provo, UT 84601
A Retail Greeter is passionate about creating and maintaining a retail experience that represents the brand to customers and prospective customers, in the most surprising and delightful way. You are innately drawn to rapidly evolving technology, and the opportunity to interact with guests from various walks of life, on a daily basis. You consider yourself empathetic, approachable, and a great listener.
We are currently hiring individuals that may be used to staff a vendor contract with Google Fiber.
PURPOSE:
As a Retail Greeter, you are focused on providing the best guest experience at our partner's dedicated brick-and-mortar location, through warm, friendly, and welcoming greetings.This position is for people who excel at interpersonal communication.
ESSENTIAL FUNCTIONS:
Provide an exceptional customer experience to all guests who contact and visit the client space

Meet or exceed quarterly targets through utilization of our partner's selling skills framework, tools, and systems to uncover and assess customer needs

Proactively demonstrate and clearly articulate features, benefits and value of the overall Product Service

Clearly compare and contrast our partner's product and value vs competitor's product and value

Track customer interactions by collecting and reviewing data through various tracking methods

Perform day to day operations including but not limited to; opening and closing procedures and maintain customer equipment inventory

Interface with client employees, contractors and other vendors as necessary

Other duties as assigned by management
EDUCATION AND EXPERIENCE:
High School Diploma required

Minimum 1 years work experience in customer service, retail, marketing, or sales (or similar role that would provide equivalent experience)
SKILLS AND REQUIREMENTS:
Must be flexible and able to adapt to changes with professionalism

Must possess excellent verbal, presentation and written communication skills

Must have passion for technology and innovation

Excellent customer service and relationship building skills

High level of initiative and self-motivation with a continued drive to learn

Must be reliable and able to work well both in a team environment and independently

Organizational and time management skills with ability to multi-task

Strong interpersonal communication skills; ability to ask effective questions and be an active listener

Home Internet Required
PHYSICAL REQUIREMENTS:
The physical demands described here are representative of those that must be met by an employee to successfully perform the essential functions of this job. Reasonable accommodations may be made to enable individuals with disabilities to perform the essential functions.
While performing the duties of this job, the employee is required to:
Regularly talk, sit, stand, walk and bend over, repetitive use of hands/arms, repetitive use of legs and grasp

Frequently lift and carry up to 25 lbs

Occasionally lift and carry up to 50 lbs

Continuous hand/eye coordination and fine manipulation
BDS Marketing, LLC. ("BDS") is an equal opportunity employer in every aspect of employment, including but not limited to; selection, training, development and promotion of the most qualified candidates and employees without regard to their race, gender, color, religion, sexual orientation, national origin, age, physical or mental disability, citizenship status, veteran status, or any other characteristic prohibited by state or local law. BDS is committed to equal employment opportunity in all other privileges, terms and conditions of employment that may not be covered in this statement. BDS is an at-will employer.
BDS is an award-winning sales and marketing solutions provider. Built on 35 years of experience, we offer a custom mix of Digital, Experiential, Advocacy, and Display solutions that create unforgettable experiences everywhere. BDS is headquartered in Irvine, California with regional offices in Chicago, Illinois; New York City, New York; and Columbus, Ohio. Whether you're looking for a great work environment, flexible roles, work-life balance, the chance to learn new skills, or opportunities for growth, we have a variety of full-time and part-time positions that work for you. Power your career by joining our award-winning team today! BDS Marketing, LLC. is a division of BDS Solutions Group, LLC. For more information, visit www.BDSmktg.com.