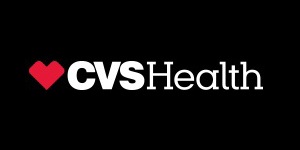 Retail Management Intern - Houston Market at CVS Health
Houston, TX 77024
Job Description
Want to demonstrate your leadership skills? Desire to work in a diverse team environment? Aspire to develop business acumen with a major healthcare company? Passionate about helping others? Then apply for our retail management internship to unlock the path to your future career at CVS Health.
Experience first-hand what it is like to manage and be part of a store team while gaining an overview of the store, district, and regional operations. Learn about specific aspects of retail management including customer service, leadership, policy implementation, inventory management, employee staffing, training and development, sales building and merchandising, and financial management.
Participate in designated workshop and travel days that will allow you to interact and network with many members of field management. Develop and present a capstone project that is tied to real world business activities and initiatives at CVS Health.
Required Qualifications
• Candidates must have junior or senior status and be enrolled as a full time or part time undergraduate student in a college or university;
• Candidates must be available from June – August to complete the entire 8 week summer program; and
• Candidates must be available to work 35 hours per week for the duration of the program with a flexible schedule which meets the business' demands.
Preferred Qualifications
• College student in a Business or Retail-related academic discipline plus a minimum of 2 years work experience
• Candidates should have proven leadership experience and skills and be excited about a potential career in management and retail
Education
• Candidates must have junior or senior status and be enrolled as a full time or part time undergraduate student in a college or university
Business OverviewIt's a new day in health care.
Combining CVS Health and Aetna was a transformative moment for our company and our industry, establishing CVS Health as the nation's premier health innovation company. Through our health services, insurance plans and community pharmacists, we're pioneering a bold new approach to total health. As a CVS Health colleague, you'll be at the center of it all.
At CVS Health, we work every day to help people on their path to better health. Never has it been more important for us to deliver on our purpose to our valued customers, patients, members, and employees. With a presence in communities across the country, CVS Health colleagues are and will continue to be a critical piece of the country's health care solution. The health and safety of our employees, patients, customers, and members is our top priority as we face the impact of COVID-19 together. If you would like to learn about the actions we are taking as a company as we learn more about COVID-19 and its spread, we encourage you to visit our COVID-19 resource center at
https://cvshealth.com/covid-19
We offer a diverse work experience that empowers colleagues for career success. In addition to skill and experience, we also seek to attract and retain colleagues whose beliefs and behaviors are in alignment with our core values of collaboration, innovation, caring, integrity and accountability.
CVS Health is an equal opportunity/affirmative action employer. Gender/Ethnicity/Disability/Protected Veteran – we highly value and are committed to all forms of diversity in the workplace. We proudly support and encourage people with military experience (active, veterans, reservists and National Guard) as well as military spouses to apply for CVS Health job opportunities. We comply with the laws and regulations set forth in the following EEO is the Law Poster:
EEO IS THE LAW
and
EEO IS THE LAW SUPPLEMENT
. Please note that we only accept applications for employment via this site.
We provide reasonable accommodations to qualified individuals with disabilities. If you need to request an accommodation, a qualified interpreter, written information in other formats, translation or other services, please contact our
Advice and Counsel Reasonable Accommodations team
by emailing
Advice and Counsel Reasonable Accommodations team
or calling 877-805-9511.
If technical issues are preventing you from applying to a position, contact Kenexa Helpdesk at 1-855-338-5609 or
cvshealthsupport@us.ibm.com
. For technical issues with the Virtual Job Tryout, contact the Modern Hire Help Desk at 1-877-451-1695 or
cvs_support@modernhire.com
.