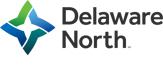 Retail Manager at Delaware North
Kennedy Space Center, FL 32899
Our Exciting Work Environment
Delaware North operates Kennedy Space Center Visitor Complex, helping NASA educate, inspire and inform guests about the country's space program.  The guest experience includes tours of Kennedy Space Center, larger-than-life IMAX films, live shows, hands-on activities and Shuttle Launch Experience.
What's more, in June 2013, Delaware North opened the doors to Space Shuttle Atlantis - a $100 million exhibit that not only showcases the retired shuttle as its never been seen before, but also celebrates the rich history of the United States Space Program.
The Opportunity
Are you interested in combining your love of space and retail?  If so, this is the exciting opportunity you've been looking for.
As the Retail Manager at the Kennedy Space Center Visitor Complex you will be responsible for planning and directing the Responsible for planning and directing the day-to-day operations of a retail store. Develops strategies to improve customer service, drive store sales, and increase profitability. Ensures customer needs are met, complaints are resolved, and service is quick and efficient. Ensures all products and displays are merchandised effectively to maximize sales and profitability. You will create and maintain a high-quality immersive Kennedy Space Center visitor experience that results in visitors leaving with enthusiasm to share what they learned with others.
Directs the ongoing daily, monthly and annual operation of the retail store to created corporate plans, including maximizing revenue, managing costs and maintaining profit to P&L.  Will be Responsible for Stores' visual displays, understanding retail techniques; product placement and floor moves.  Working in collaboration with both Director and other Managers in Retail to strategically manage business, including physical store, merchandise planning, inventory management, marketing & promotions and staffing; development and training.  Ensure the best Guest Service. Must have good guest relation skills.
Bachelor's Degree or equivalent relevant experience
Seven years retail experience
Five years supervisory experience
Experienced in the development of gift stores and specialty concepts and multi – unit retail environment.
Responsible for setting, monitoring and maintaining established stores' inventory levels.
Responsible for stores' budget and staffing cost.
Ability to develop and new retail concepts and prepare concept for implementation.
Knowledge of trends and changes in retail landscape
Demonstrates a high level of computer literacy, particularly as it relates to retail sales, cost tracking, inventory control, labor and accounting
Who We Are
Take your career beyond the ordinary—to the extraordinary.
At Delaware North, you'll love where you work, who you work with, and how your day unfolds. Whether it's in sporting venues, casinos, airports, national parks, iconic hotels, or premier restaurants, there's no telling where your career can ultimately take you. We empower you to do great work in a company with 100 years of success, stability and growth. If you have drive and enjoy the thrill of making things happen - share our vision, grow with us.
Delaware North is one of the largest privately held hospitality companies in the world. Founded in 1915 and owned by the Jacobs family for more than 100 years, Delaware North has global operations at high-profile places such as sports and entertainment venues, national and state parks, destination resorts and restaurants, airports, and regional casinos. Our 55,000 employee associates are dedicated to creating special experiences one guest at a time in serving more than a half-billion guests annually. Delaware North operates in the sports, travel hospitality, restaurant and catering, parks, resorts, gaming, and specialty retail industries and has annual revenue of about $3 billion. Learn more about Delaware North, a global leader in hospitality, at www.DelawareNorth.com.
All applicants will be subject to a pre-employment background check and may be subject to a pre-employment drug test depending upon the position and/or client requirements.
Delaware North Companies, Incorporated and its subsidiaries consider applicants for all positions without regard to race, color, religion, creed, gender, national origin, age, disability, marital or veteran status, sexual orientation, or any other legally protected status.  Delaware North is an equal opportunity employer.
#LI-SG1