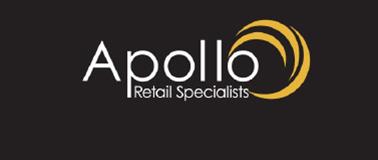 Retail Merchandising Specialist at Apollo Retail Specialist
Cedar Rapids, IA 52403
Apollo Retail Specialists - Opportunity is Here!

Flexible Part-Time Merchandising and Temporary Opportunities Nationwide

Flexible Hours

Travel Opportunities

Advance your career

WHAT IS A MERCHANDISER? See a short video here of what we do...  

Do you spend a lot of time in box retailers? Do you have an eye for detail? Do you love staying up on the latest trends?

Apollo Retail Specialists works with the largest box retailers, drug stores and convenient stores across the nation. Retail Merchandisers play a critical role for brands since the position ensures products are displayed prominently in the store. Merchandisers help attract and engage customers with visually stimulating displays and they also help build strong relationships with the store managers. They are "image consultants for the retail world" and they're responsible for ensuring that the right amount of goods are available and sold at the right price.

Job Responsibilities

Placement of POP; audits; and POG maintenance and resets

Building an excellent service relationship with store personnel

Completing all visits prior to the program end date.

Reporting your work on-line daily.

Remaining accessible and having open communication with the District Manager

Fixture Installation for resets and remodels

Requirements
Requirements

Access to computer, smartphone with internet access,  email and printer

Ability to read and follow detailed directions

Ability to take and upload photos

Must be at least 18 years of age

Ability to stand, squat, kneel for extended periods of time

Must have access to reliable transportation

Requirements Access to computer, smartphone with internet access,  email and printer Ability to read and follow detailed directions Ability to take and upload photos Must be at least 18 years of age Ability to stand, squat, kneel for extended periods of time Must have access to reliable transportation