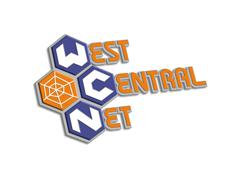 Retail Sales Associates at West Central Wireless
Fredericksburg, TX
The Communication Specialist primarily sells equipment and wireless service to customers on-site while providing them with the highest level of customer service possible.
Store Hours are Mondary through Friday 9 a.m.- 6 p.m. Average 25 hours per week.
You will be working for a great company that make their employees a priority!!
You will be eligible to receive cellular phone service at a discounted rate, home internet service at a discounted rate, eligible for Retirement and Savings Plans when you reach 1000 hours in a calendar year, eligible for holiday pay when you reach 2000 hours from the time of employment and eligibility for Tuition Reimbursement following one year of employment. PLUS MORE......
So if you are a person that enjoys helping people with their cellular and wireless needs, working for a great company with great people and learning new skills in the telecommunication industry, this job could be for YOU!!
Essential Functions
The invidual needs to promote positive public relations and possess a positive attitude when working with customers as well as with co-workers and supervisor.
You will be trained to:
1. Sell equipment and cellular numbers, including initiating and closing sales and upgrading services.
2. Telemarket and network for prospects.
3. Have thorough knowledge of wireless equipment and accessories, including rate plans and bill charges, phone operation, roaming and any other information regarding wireless operations.
4. Educate the customer base on the continual improvements in the wireless industry and on the advancements made by WEST CENTRAL WIRELESS via phone, bulk mail, etc.
5. Follow-up on all new activations to ensure customer satisfaction and the receipt of their first bill.
6. Contact customers in an effort to resume suspended accounts.
7. Control inventory by documenting equipment serial numbers and sales appropriately.
Previous sales experience, a plus.
Job Qualifications
1. Ability to access, input, and retrieve data using data processing systems.
2. Ability to learn highly technical material.
3. Ability to perform several tasks concurrently with ease and professionalism.
4. Ability to speak and comprehend in English adequately (spoken and written) to communicate effectively with customers, agents, law enforcement agencies, other employees, and representatives of other wireless companies, both in person and over the telephone.
5. Ability to promote positive image of the Company.
6. Ability to stoop, bend, crouch, kneel and twist.
7. Ability to reach above and below shoulders.
8. Ability to handle books, papers, files and office equipment. May carry light to medium weight loads of papers, books or office supplies, weighing a maximum of 15 pounds.
9. Vision must be correctable sufficient to read and decipher words and numbers.