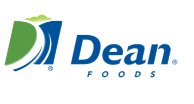 Retail Store Clerk at Dean Foods
Marquette, MI 49855
Job Description & Requirements
Help store customers locate products in store.
Provide product details to customers.
Ensure displayed products in store comply with company standards.
Assist customers with billing and packaging process at checkout.
May maintain inventory records and complete order forms for new store purchases.
Make cones, shakes, sundaes, etc. per customer orders
Stocking of store shelves, cooler and freezer with product
Generating computer invoices from DMS system for resale walk-in customers
Will be responsible for daily clean-up
End of day closing balancing report and preparing bank deposit
Position will average 20-30 hours/week Job Requirements
Excellent customer service skills (friendly, courteous and helpful)
Must be available for varied shifts between 10:00 a.m. and 10:00 p.m., Sun. through Sat., from mid-April through end of September
Job Requirements:
High school diploma or equivalent preferred (must be at least 18 years old)
Experience preferred, but not required.
Basic reading and math skills
Basic computer skills
Ability to multi-task and problem-solving skills
Ability to stand, walk, kneel and bend for the entire shift
Lift and carry weight limits up to 35 pounds
Push and pull weight limits up to 150 pounds
Must pass a drug screen and criminal background check
EEO Statement
Dean Foods considers marijuana (including medical marijuana) to be an illegal drug. Dean Foods will rescind offers of employment to applicants who test positive for marijuana (unless restricted from doing so by state or local law). Dean Foods is an Equal Opportunity Employer. All qualified applicants will receive consideration for employment without regard to race, color, religion, sex, sexual orientation, gender identity, national origin, citizenship, disability or protected veteran status.