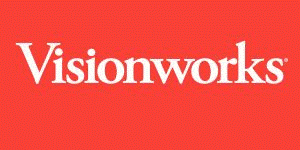 Retail Third Key Retail at VisionWorks
Gambrills, MD
Sell eyewear products and services utilizing the SERVE selling strategy to Super Serve the Customer's needs. In addition to selling
associate will handle routine supervisory functions such as: open/close duties, transaction approvals, and customer problem resolution.
Essential Responsibilities:
1. Greet all customers in-person and by phone promptly and professionally as per company customer service standards to include
identifying customers' needs/lifestyle selling, offering current promotions, multiple pair offerings, obtaining prescription, use of the
lens selling kit, offering our Unbeatable Price/Money-Back Satisfaction guarantee, etc.
2. Inspect finished eyeglasses using the Lensometer to conform to Company 7-Point Quality Check as well as providing a thorough
dispense to ensure proper fit, etc.
3. Adjust and repair customer eyewear.
4. Stock/re-stock merchandise, clean and straighten displays and entire store to plan-o-gram.
5. Process defective, spoiled and cannibalized frames.
6. Perform all opening procedures to include making a timely and accurate bank deposit, verify cash on hand, open POS system and
sign and file POS reports.
7. Complete all end-of-day reports, run POS reports, count cash at final closing and prepare the deposit.
8. Contact a member of the management team regarding any associate issues that involve Progressive Discipline.
9. Refer customer service issues that cannot be solved to the next scheduled member of the management team.
10. Complete company required training programs.
11. Follow company safety rules and standards.
12. Other duties as assigned by management to include cross training in the lab