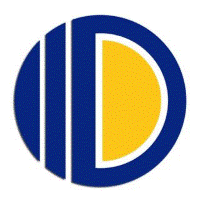 RF Engineer | Circuit Design from Davron, LLC
Atlanta, GA
We have an immediate need for a RF Engineer specializing in the design and testing of complex RF circuits to join a well-established Manufacturing firm in Atlanta, Georgia.
Requirements for this position include:
Bachelor's Degree in Engineering is required
Must have demonstrated circuit board layout and design ability at the component level
Experience developing RF Circuit designs for Telecommunications or CATV Equipment is desired
Previous experience developing RF amplifiers, attenuators, equalizers, filters, interfaces, or other equipment is preferred
Will be responsible for design, research and development, testing, and coordination with production teams
Full-time, permanent, direct-hire position.
This position offers a competitive salary and great benefits.
DAVRON is the leading Headhunter and Executive Search firm for Engineering, Architecture, Construction and Manufacturing professionals nationwide. Our recruiters have direct communication with hiring managers allowing us to get you in front of company decision makers. You also receive one-on-one interview preparation and insider coaching from staffing experts to help you every step of the way. We want to see you thrive in challenging work environments that bring you excitement and prosperity in your career!
RF ENGINEER | CIRCUIT BOARD | CIRCUITRY DESIGN | CATV | TELECOM
103,420.00 - 131,403.00 /year
RF Engineer
What is this?