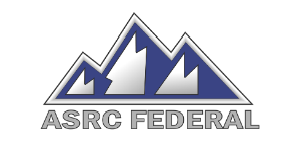 RF/Microwave Tech at ASRC Federal
Albuquerque, NM
ASRC Federal Data Network Technologies is seeking candidates to support a Department of Energy program in Albuquerque, NM.





+ Provides support and maintenance for ultra-high frequency (UHF) trunked system, alternative land mobile radios, and preventive maintenance for customer radio frequency equipment. Responsible for maintaining remote site point-to-point and point-to-multipoint RF microwave architectures. Typical operations include working in remote areas, and bucket truck operations at elevated heights. Must possess or obtain a Federal Communications Commission (GROL) license. Demonstrated operational knowledge of RF transmission theory. Demonstrated operational knowledge of RF emissions theory. Demonstrated operational knowledge of RF microwave theory. Experience programming and troubleshooting mobile and portable two-way radios, experience running a preventive maintenance program, experience interpreting RF measurement data (e.g. Bit Error Rate, noise sensitivity) experience replacing minor two-way radio components during operations and maintenance. Experience using Open Systems Interconnection (OSI) Layer 1 test tools.
ASRC Federal and its Subsidiaries are Equal Opportunity / Affirmative Action employers. All qualified applicants will receive consideration for employment without regard to race, gender, color, age, sexual orientation, gender identification, national origin, religion, marital status, ancestry, citizenship, disability, protected veteran status, or any other factor prohibited by applicable law.