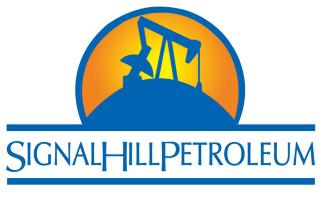 Rig Hand at Signal Hill Petroleum Inc
Signal Hill, CA 90755
Signal Hill Petroleum, Inc. is a privately owned, California based energy company. It specializes in the responsible and sustainable drilling and production of oil and gas in urban areas. For over 30 years, our company has been stable, profitable and growing.  Our operations are centered in Long Beach, CA.  We own and operate custom designed drilling rigs and workover rigs. 
Signal Hill Petroleum is looking for experienced Rig Hands!
Company Benefits
Very competitive compensation
Great Health Benefits which include Medical, Dental, and Vision plans
Schedule driven overtime pay
401(k) plan with very strong Employer match
Job Responsibilities
Work as "Floor hand", "Derrick hand", or "Roustabout"
Operation of well service rig and tools (automated or manual) used for well servicing/oil well maintenance (i.e.: tubing tongs, rod tongs, wrenches, etc.)
Heavy lifting of such as picking up and laying down tubing, rods, bailers, etc.
Unscrew or tighten pipes, casing, tubing, using hand and power wrenches and tongs
Move pipes to and from trucks, using truck winches and motorized lifts, or by hand
Knowledge, Skills, Abilities and Other Characteristics
Working knowledge of methods, materials and tools used in Rig Operations work.
Working knowledge of hazards and safety precautions common to Rig Operations.
Work is regularly performed in outside weather conditions, including rain, extreme heat, and near moving mechanical parts.
Frequently lift/move up to 10 pounds and occasionally lift/move up to 90 pounds.
Use hands to finger, handle, feel or operate objects, tools or controls.
Bending and reaching with hands and arms.
Walk short distances, sometimes over uneven terrain.
Requirements
One year of experience in Rig Operations.
A valid state driver license.
Apply Now through Monster.Com or send email Recruiter@shpi.net    
 The Company is an equal employment opportunity employer and all qualified applicants will receive consideration for employment without regard to the individual's race, color, sex, national origin, religion, age, and disability, and genetic information, status as a military veteran or any other characteristic protected by applicable law.