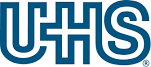 RN - CANCER CENTER (PRN) - (96972) at Universal Health Services
AIKEN, SC
Location
AIKEN, SC 29801 US (Primary)

Career Area
Allied Health
Category
Registered Nurse (RN)
Job Description
Plans, implements, and evaluations nursing care, utilizing nursing process for radiation oncology patients.  Provides for psychosocial needs of radiation oncology patients.  Directs and monitors activities of personnel who deliver patient care.
Job Requirements
::
Performs body system assessment accurately and promptly, including assessment of pain.

Assesses patient/family educational needs and expectations of visit.

Recognizes and provides ongoing assessment of any change in patient condition.

Demonstrates appropriate clinical skills.
Provides care independently to assigned patients.

Observe patients to evaluate general health and/or any radiation side effects.

Assists and coordinates Radiation Oncologist's schedule with daily patient appointment schedule.