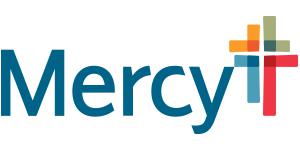 RN Case Manager II - Part Time at Mercy
Saint Louis, MO 63141
We're a Little Different
Our mission is clear. We bring to life a healing ministry through our compassionate care and exceptional service.
At Mercy, you'll feel our supportive community every step of your day, especially the tough ones. We're a team and love working that way. We have opportunities for nurses who are inspired to pioneer new models of care and want to transform the healthcare experience. Work with advanced technology and innovative procedures. Be state of the art, and never stop exploring. We're expanding to help our communities grow, offering an exceptional opportunity to join our team.
Provides Telephonic Case Management, as well as Home and Mercy Clinic visits, to patients with all disease processes. Demonstrates good clinical assessment skills and the ability to problem solve. Works independently with minimal direction. Demonstrates knowledge about community resources and when to access those resources. Refers patients to social worker when appropriate. Knows when to contact the physician and NP/PA for questions outside the scope of the RN licensure.
Position Qualifications:
Education: Bachelor's Degree in nursing
Licensure: Current Missouri license as a registered nurse. Current unrestricted MO Drivers license.
Experience: Five years of clinical nursing experience with strong telephonic assessment.
Certifications: Current auto insurance
Other: Evidence in the work history of independent decision making, organized, interpersonal communication, self-motivation, interdisciplinary collaboration and strong documentation skills both verbal and written. Strong computer skills with Microsoft Office (Excel, Word, Outlook, etc.) usage required. Electronic Health Records application experience recommended.

Preferred Experience: Experience with Managed Care Products preferred. Experience in Home Care preferred.
Preferred Certifications: Certified in Case Management preferred
We'll Support You at Work and Home
Getting respect doesn't come easy in healthcare. Modern Healthcare Magazine named us as a "top 100 places to work." We go out of our way to help people feel welcomed. We offer day-one comprehensive health, vision and dental coverage, PTO, tuition reimbursement and employer-matched retirement funds to benefit-eligible co-workers, including those working 48 hours or more per pay period!
What Makes a Good Match for Mercy
Compassion and professionalism go hand-in-hand with us. Having a positive outlook and a strong sense of advocacy is in perfect step with our mission and vision. We're also collaborative and are not afraid to do a little extra to deliver excellent care-that's just part of our commitment. If that sounds like a fit for you as well, we encourage you to apply.
Case Management, RN, BSN, Registered Nurse
#CBE
Mercy has determined this is a safety-sensitive position.  The ability to work in a constant state of alertness and in a safe manner is an essential function of this job.
$63,725.00 - $84,693.00 /year
Clinical Case Manager
What is this?