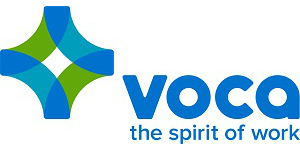 RN Case Manager at Voca
Phoenix, AZ
Voca Health 
has immediate openings available for RN Case Manager  professionals in
Phoenix, AZ
!  If you are interested, please forward your resume to Jon Burckhardt at jburckhardt@myvoca.com and call him at 507.216.8053.   Thanks! 
Assignment Details Job Description:
The Registered Nurse (RN) Case Manager works within an interdisciplinary team to facilitate the patient plan of care throughout the continuum of care by ensuring appropriate utilization management, care coordination, resource utilization, and clinical documentation. The RN Case Manager will function within the Clinical Nursing Professional Practice Model, which includes accountability for assessing, planning, implementing, evaluating, and communicating the patient care plan progression. The RN Case Manager utilizes the principles of mutual respect, patient/family advocacy and provides leadership within the team of internal partners and outside agencies to facilitate best practices that achieve quality clinical, financial, and patient satisfaction outcomes. The RN Case Manager provides leadership through education on case management/utilization management concepts, committee work, research, and community involvement. The RN Case Manager bridges communication between providers, patients and families, members of the interdisciplinary team, and outside agencies to assure high-quality care that meets the patient' s needs and is delivered in a cost-effective and timely manner. The ANA Nursing: Scope and Standards of Practice and Code of Ethics provide a basis for the practice of the RN. The American Case Manager Association Standards of Practice and Scope of Services for Health Care Delivery System Case Management and Transitions of Care Professionals (2013) are reflected.
Qualifications
3 years of acute nursing preferred; 1 year of Case Management experience preferred. Certification (CCM or ACM-RN) preferred.
Graduate of an Accreditation Commission for Education in Nursing (ACEN) accredited associate' s degree or diploma program. BSN Required.
Current RN license by applicable state requirements. Maintains Basic Life Support (BLS) competency. Additional specialty certification/training as required by the work area.
ShiftTraveler Benefits
Partnering with Voca comes with a number of benefits including:
Dedicated  Recruiter
Insurance
401k
Competitive, Flexible Pay Packages
Voca: The Spirit of Work
IND-HC