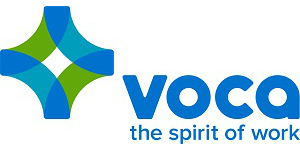 RN - Case Manager at Voca
Portland, OR
Voca Health 
has immediate openings available for RN Case Manager  professionals in
Portland, OR
!  Thanks! 
Assignment Details Job Description:
The Case Management department assures several major services to provide a safe and efficient passage of patients through their acute hospitalization and transition to the next level of care.  Our goal is to balance individual clinical and psychosocial patient/family needs with the efficient and cost effective utilization of resources while promoting quality outcomes.
RN Case Managers are responsible to be aware of and comply with regulatory requirements of JACHO, Medicaid, Medicare and Oregon Nurse Practice Act.
Department Specific Working Conditions:
Case Management is represented on every unit and the Emergency department.
Each Case Manager has an office with a work station near the unit they are assigned to.
Communication factors: Case Managers are available by pagers 7 days a week during the day. They are also available by telephone/voicemail and e-mail.
Department Specific Requirements (competencies, equipment, certifications, etc.):
Expertise within the interdiscipinary team in leading daily discharge rounds, negotiating conflicts, coordinating patient goals between disciplines, communicating about and educating physicians on patient status decisions.
Expert in Utilization Review – Milliman or Interqual proficiency (Milliman Prefered)
Expertise in managing difficult and sensitive family and provider care conferences including: adjustment to new levels of function, end of life discussions, imbalance of available resources (social, spiritual, medical, financial).
RN Case Managers provide a coordinated approach with in the interdisciplinary team in determining appropriateness of admission, continued stay in the hospital and planning for transition to various levels of care in the hospital, community and home. Intensity of service is dependent on individual patient needs as assessed by the case manager. Nurse Case Managers assure robust utilization review, resource management and discharge planning
RN Care Managers assess each patient on admission for available family support, insurance resources, and potential discharge planning needs. They use established criteria to determine appropriateness of admission and continuing stay and work with insurance companies to assure on going authorization for continued stay and post hospital needs.  Daily care coordination rounds occur on each nursing unit Monday through Friday at which Case Managers meet various disciplines to discuss the plan for the day and the plan for the patients stay. They will also frequently lead and/or be involved in multidisciplinary care conferences with family involving complicated care situations.
Qualifications
Current, unencumbered Oregon RN license, Bachelor' s degree in Nursing for external hires; BSN preferred for internal candidates.
Case Management Certification (ACMA, RN-BC, CMSA)
Hospital based case management experience
Ability to lift, bend, stoop, reach, carry, push, pull and walk throughout the work period.   Able to lift 35 lbs independently.  Complies with the safe patient mobilization policy when lifting or positioning dependent patients, including using mechanical lifts and coordinating the assistance of other personnel.    
Must be able to use all senses: seeing, hearing, touching, smelling, and speaking.  Reasonable accommodations include  corrective lenses and/or hearing aids
The work environment carries risk of exposure to human tissue/fluids and radiation.
Must be able to deal with competing needs and priorities of internal and external customers, including making correct judgments regarding ensuring safe conditions for patients, families, and other personnel.  
Use of relevant hospital approved clinical equipment.   Significant use of computers, copiers, multi-line phones, and fax.  
 
Shift
Traveler Benefits
Partnering with Voca comes with a number of benefits including:
Dedicated  Recruiter
Insurance
401k
Competitive, Flexible Pay Packages
 
Voca: The Spirit of Work
IND-HC