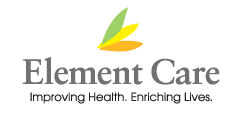 RN/LPN Telephonic Triage Nurse at Element Care
Lynn, MA 01902
The RN/LPN Telephonic Triage Nurse is responsible for telephonically screening all medicals received; planning; implementing and coordinating participant clinical needs on an after-hours basis. Acts as a liaison with participant, family, provider and vendors. Hours: 4pm to 12pm.
Essential Responsibilities:
Receives participant problem telephone calls and collaborates with physician on call. Documents all calls in the electronic medical record. Ensures resolution of issue with consistent and clear communication and follow up.
Initiates communication with the attending physician, other interdisciplinary staff members and other agencies for the purpose of coordinating care
Coordinates the following on an after hour's basis:

Calling in prescriptions to pharmacies
Implementation of Home Care needs

Faxes and communicates information to hospitals and vendors
Provides medical support to participants and family members
Coordinates and communicates medical changes with contracted vendors and facilities.
Performs other duties as assigned
Job Specification:
36.69 - 43.95 /hour
Licensed Practical / Vocational Nurse
What is this?