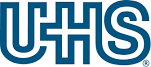 RN - Psych Part Time Days - (103459) at Universal Health Services
JACKSONVILLE, NC
Location
JACKSONVILLE, NC 28546 US (Primary)

Category
Registered Nurse (RN)
Job Description
Registered Nurse (RN) Position Summary:
The Registered Nurse (RN) is responsible for the delivery of quality nursing care for all patients on RTC or Acute units.  The Registered Nurse (RN) is in charge of the unit activities for each shift.  The Registered Nurse (RN) supervises the Mental Health Workers and Licensed Professional Nurses working on the unit, administers prescribed medications and provides medication and other educational groups.
Part Time Days 7AM - 7PM
Work schedule is four shifts in a two week period to include every other weekend.
$1500 Sign on Bonus Available!
Registered Nurse (RN) Part Time benefits include:
Employee Assistance Program
401k with matching
PTO
Set Schedules
Free CEUs
Crisis Prevention Intervention certification
Job Requirements
Minimum Qualifications
Education:
Graduate of an accredited school of professional nursing.
Experience:
None
License/Certification:
Current North Carolina or compact state licensure as a Registered Nurse.
Physical Requirements:
Physical agility to manage patients.  Ability to exercise self-control in potentially volatile situations such as being verbally or physically confronted in a threatening or aggressive manner; must be able to work and concentrate amidst distractions such as noise, conversation and foot traffic; ability to handle interruptions often and be able to move from one task to another; must be flexible and not easily frustrated in dealing with differences of opinions.
Ability to stoop, kneel, crouch, crawl, reach, stand, walk, push, pull, lift, grasp and be able to perceive the attributes of objects such as size, shape, temperature and/or texture by touching with skin, particularly that of the finger tips.  Ability to express and exchange ideas via spoken word during activities in which they must convey detail or important spoken instructions to others accurately, sometimes quickly and loudly.  Hearing to perceive the nature of sound with no less than 40 dB loss @ Hz, 1000 Hz, and 2000 Hz with or without correction; ability to perceive detailed information through oral communication and to make fine discriminations in sound.  Perform repetitive motions with wrists, hands and fingers.  Work requires a minimum standard of visual acuity with or without correction that will enable people in the role to complete administrative and clerical tasks and visually observe patients on the unit and in therapeutic activities.  While worker may possibly be subjected to temperature changes, the worker is generally not substantially exposed to adverse environmental conditions as the work is predominately inside.
Push, pull and lift up to 40 pounds.  Intermittent sitting, standing, walking, bending, and stooping.